Each year when the sunshine returns, many people become motivated to enhance their outdoor spaces. From March to June, there was a 154% increase in Pinterest searches for "garden inspiration". However, while there are copious ideas on social media, there's no better inspiration than in fiction, where anything is possible. The residence of a character can tell you everything you need to know about them and their world. But it can also allow you to fantasise about your dream home and even bring elements from fiction to reality. Crown Pavilions, creators of the world's finest garden rooms, has conducted brand-new research to discover the real-life cost of 10 fictitious homes with iconic outdoor spaces.
10) Edward Scissorhands (£275,044)
Before Edward Scissorhands moved in, the suburban house featured in the fantasy film was fairly ordinary. With a treehouse, brown picket fence and flowerbeds, it was a typical 1980s American family household. But, the aesthetic quickly transformed when Johnny Depp's character used his Scissorhands to clip shrubs into ornamental shapes, including a dinosaur. It turns out that the Boggs family got an excellent deal as a topiary dinosaur in real life could cost around £6,000 (nearly $8,000).
In August 2020, just after the real-life Florida house was put on the market, online searches in the US for "Edward Scissorhands house" peaked at 11,611. After buying the property that same year, movie buffs returned the house to its Tim Burton glory days with topiary twirl potted plants and pastel blue paint. The property was recently valued at £275,044 ($347,800), making it the most affordable house on this list!
9) The Secret Garden (£725,000)
Frances Hodgson Burnett first released The Secret Garden as a novel in 1911, but more than a century later, the story is still making waves. In October 2020, when the latest film adaptation was released, "the secret garden" received 149,356 online searches.
The classic story tells the tale of a young orphaned girl, Mary Lennox. After moving into her uncle's home, Misselthwaite Manor, Mary discovers a hidden garden and sets out to bring it back to life.
The latest movie used the Helmsley Walled Garden in North Yorkshire, several other locations and CGI to create the sanctuary. Yet, for the beloved 1993 adaptation, the filmmakers reportedly spent around £140,500 ( $180,000) transforming a disused churchyard into the famous garden with 17,200 pots of annuals and grasses, 500 live roses, ancient cedar trees, a pond and a mossy stone bust.
The real-life garden that inspired the original story is at Great Maytham Hall in Kent — where Frances Hodgson Burnett used to live. This country mansion has since been turned into various types of accommodation, including a converted mews house that is available to buy for £725,000 ($928,964).
To recreate a secret garden, the key element needed is a hidden entrance. One option is to install a wooden gate, which can cost £400 ($512), that resembles the surrounding fence. Then add climbing plants — one pot of ivy can cost around £25 ($32) — which will eventually cover the entrance.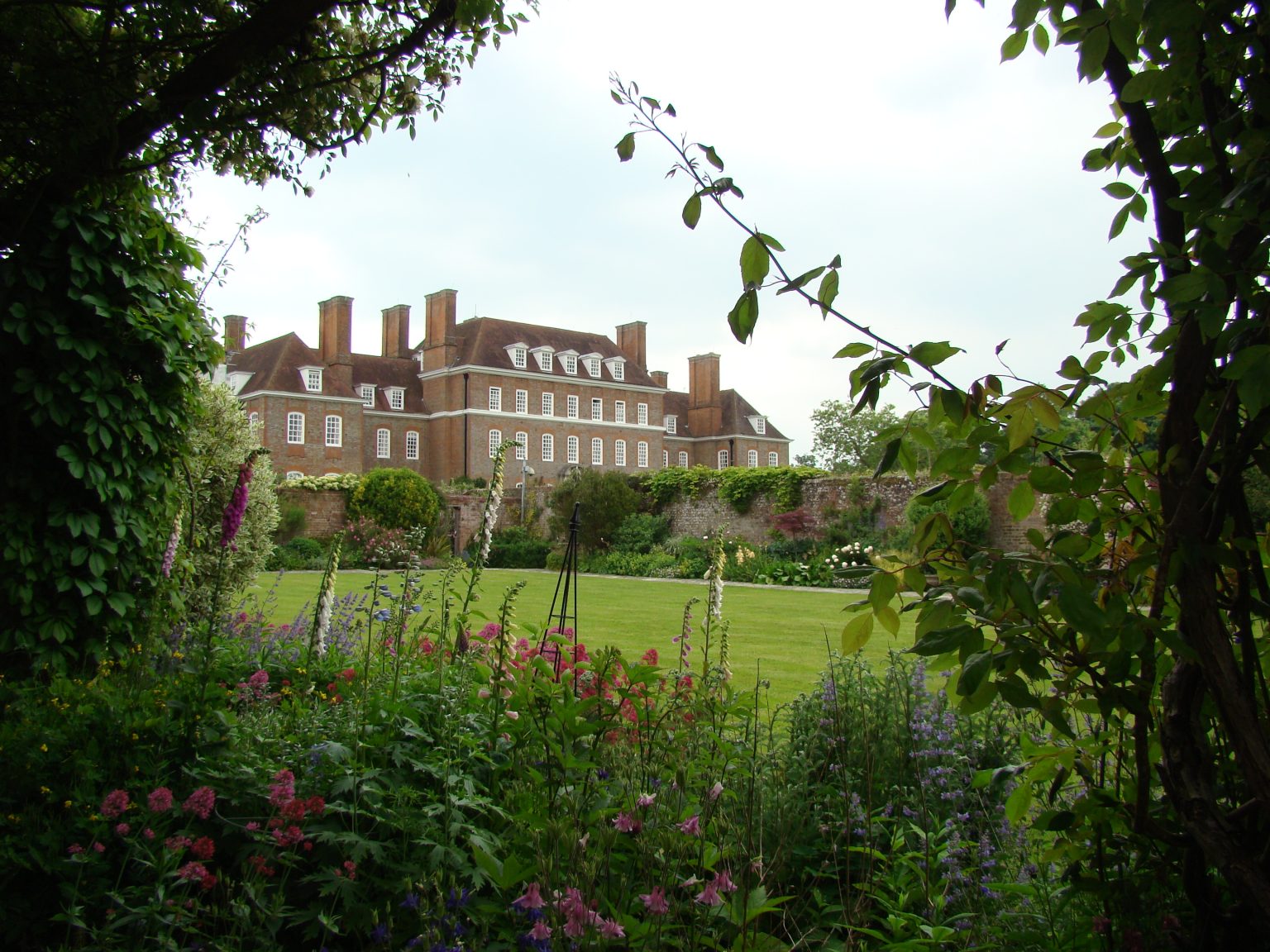 Great Maytham Hall garden
The Hobbiton village seen in The Lord of the Rings trilogy and The Hobbit is well-known for the string of grass-topped tiny houses with colourful round doors. The "hobbit-holes" are unique and extremely charming, with the exteriors adorned with flowers, bushes, and a welcoming path or staircase leading to the entrances.
Hobbiton Village is of course fictional, but fans of the franchise can visit the Middle-earth set in New Zealand, and several people have tried recreating the quirky homes. You don't have to build a house from scratch to resemble the hobbit-holes, though, as you can incorporate some of their most recognisable features such as a green roof — costing £130 ($167) on average per square metre to install. To get a front door painted a bright colour, it would cost around £225 ($288).
However, nothing tops "Bag End" — the residence of Bilbo Baggins — which Forbes previously predicted would be worth £826,000 ($1,057,751) in real life. Although small, these make-believe homes don't come cheap!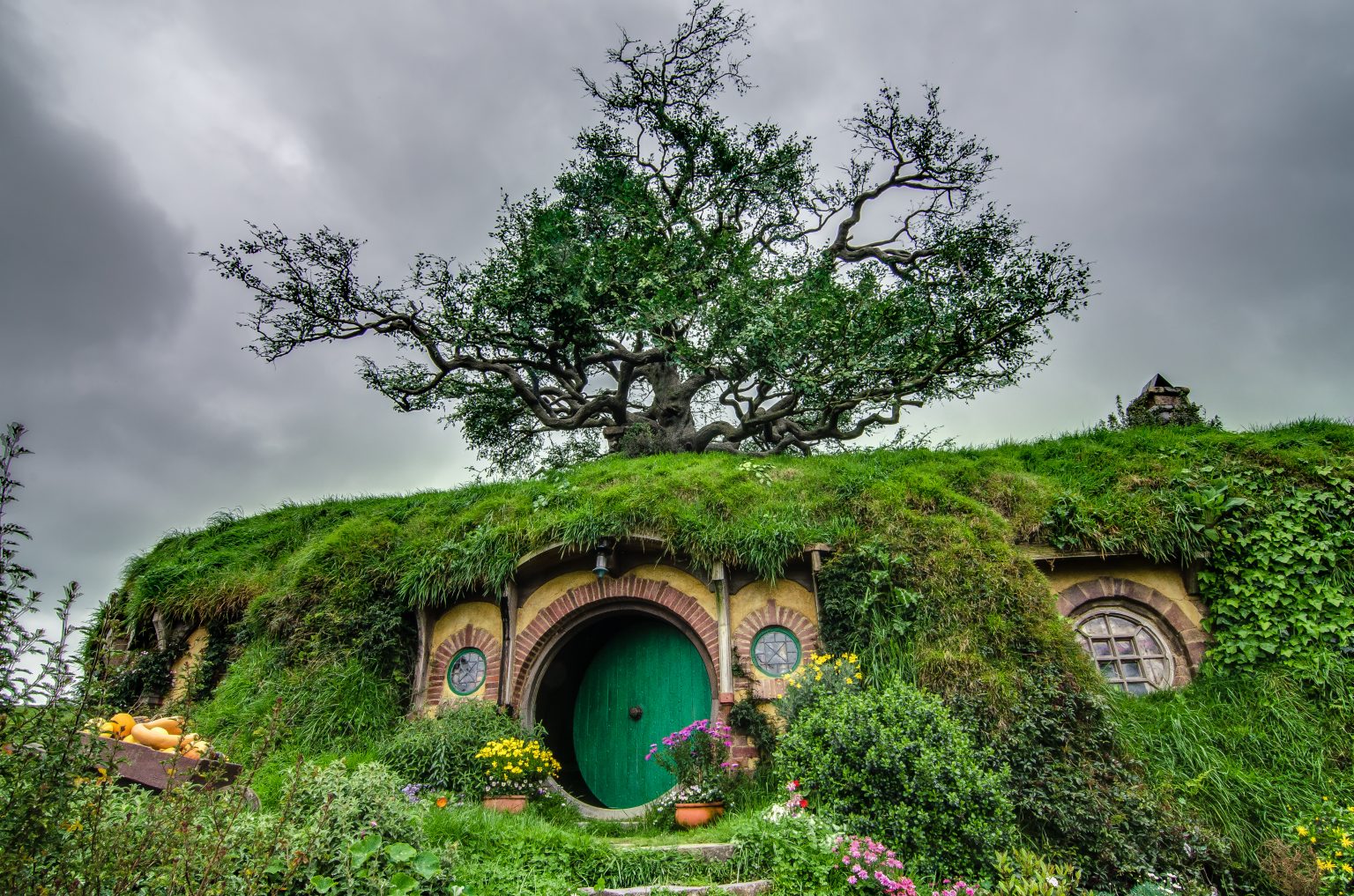 Image credit: The Hobbit: An Unexpected Journey (Warner Bros. Pictures)
7) A Cinderella Story (£1,461,353)
"You think J-Lo has a brown lawn? People who use extra water have extra class!"
Jennifer Coolidge has uttered many famous lines throughout her career, but this A Cinderella Story quote is surely the only one to associate her with aspirational front lawns. The birds-eye view shot of the saturated green grass against the neighbourhood of brown lawns during a drought is simply iconic — a YouTube clip of this scene has 36,640 views!
To achieve a perfectly manicured lawn, water is important but only weekly or fortnightly, and grass-cutting is also key which you can outsource for £25 (around $30) per hour.
In the 2004 teen Cinderella adaptation, Coolidge's Fiona also adds her unique style to the house exterior with pink plastic flamingos, a water fountain and a private pool for her daughters to practice aqua aerobics!
The idyllic house where Hilary Duff's Sam lives with her unbearable stepmother and stepsisters is worth an estimated £1,461,353 ($1,862,000) in real life.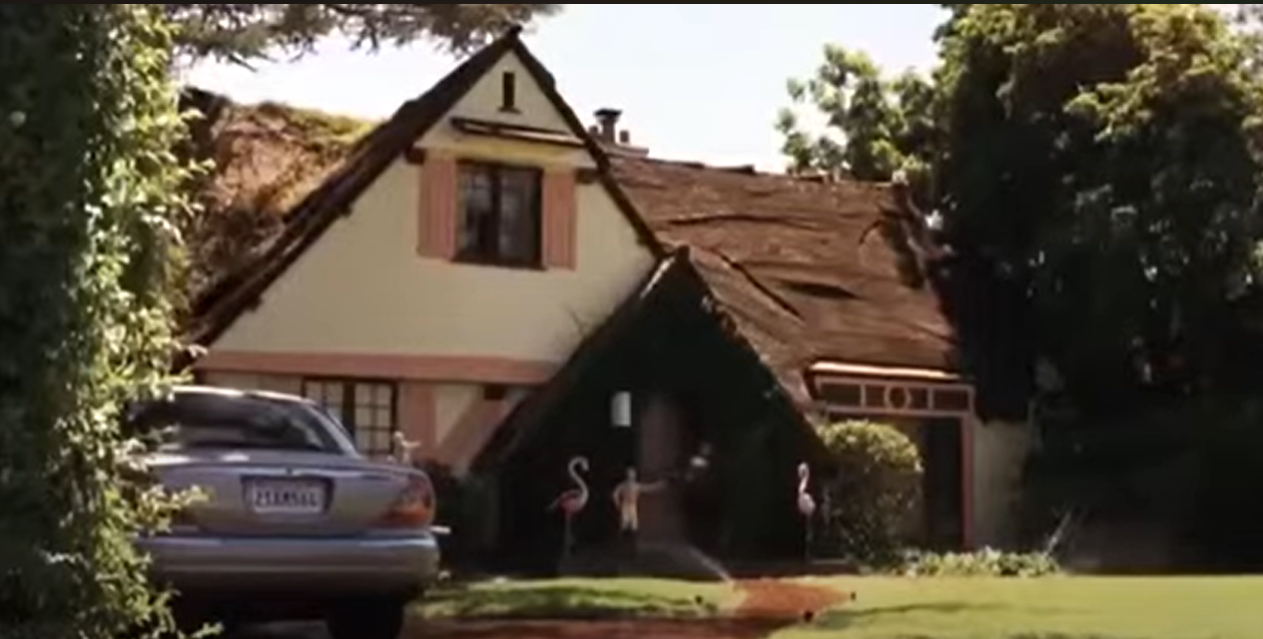 Image Credit: A Cinderella Story (Warner Bros. Pictures)
6) The Summer I Turned Pretty (£1,679,918)
Last year's teen romance series followed Belly Conklin as she embarks on an eventful summer holiday. While Belly's love triangle was the biggest takeaway of the show, the aspirational locations also had an impact on viewers.
In June 2022, when the series was released, online searches in the US reached 131,480 for the fictional vacation spot "Cousin's Beach". Although the town isn't real, the stunning beach house where several scenes take place exists in a private, gated golf course neighbourhood in North Carolina. The property has an estimated market value of £1,679,918 ($2,124,300).
The property's infinity pool — featured in the series poster — is a prominent part of the story and the setting of several important moments in Belly's complicated romances. If you live in a hot country and want to recreate Belly's summer adventures, an outdoor pool costs £105,000 (around $135,000) on average to install.
The garden also has beautiful shrubbery, an outdoor shower for beachy days and a picturesque pier overlooking creeks.
Image credit: Instagram @primevideo
5) Bad Sisters (£2,750,000)
One of the most popular 2022 TV series, Bad Sisters, follows the Garvey sisters around Ireland as they attempt to kill their despicable brother-in-law, John Paul. Sharon Horgan's show featured several stunning locations that left an impression. In October 2022, when the series one finale aired, nearly 6,000 people asked Google, "Where was Bad Sisters filmed?".
A memorable setting from Bad Sisters is the house belonging to Minna — John Paul's vulnerable mother. The home's tranquil surroundings include foliage, a walking bridge, and a mini island! The ground's most striking feature is a beautiful waterfall that streams from the residence's roof into a stunning lake — installing a man-made ornamental lake can cost £5,000 ($6,404).
The incredible property, actually based in London, was last listed at £2,750,000 ($3,517,057) after it also featured in the BBC series, Killing Eve.
Image credit: Instagram @rightmoveuk
4) It's Complicated (£4,246,571)
Nancy Meyers' films are known for their dreamy kitchens, but, this is taken further in the 2009 masterpiece, It's Complicated. In a video ranking "The Top 10 Nancy Meyers Movie Houses", House Beautiful placed the California ranch featured in this film at number 2 — with special mentions of the "expansive front porch" and "lush landscaping".
In the movie, Meryl Streep's character Jane is a successful bakery owner, and so, obviously, no regular garden would do. With rows of perfectly curated vegetables, Jane's delightful kitchen garden is certainly enviable!
In June 2023, Trulio valued the real California ranch at £4,246,571 ($5,369,900). Although, don't expect the garden to look as perfect in real life since the art director apparently grew the vegetables in a greenhouse for two months before transporting them! For planting your own crops, the cost of installing a raised garden bed can start from £200 ($256).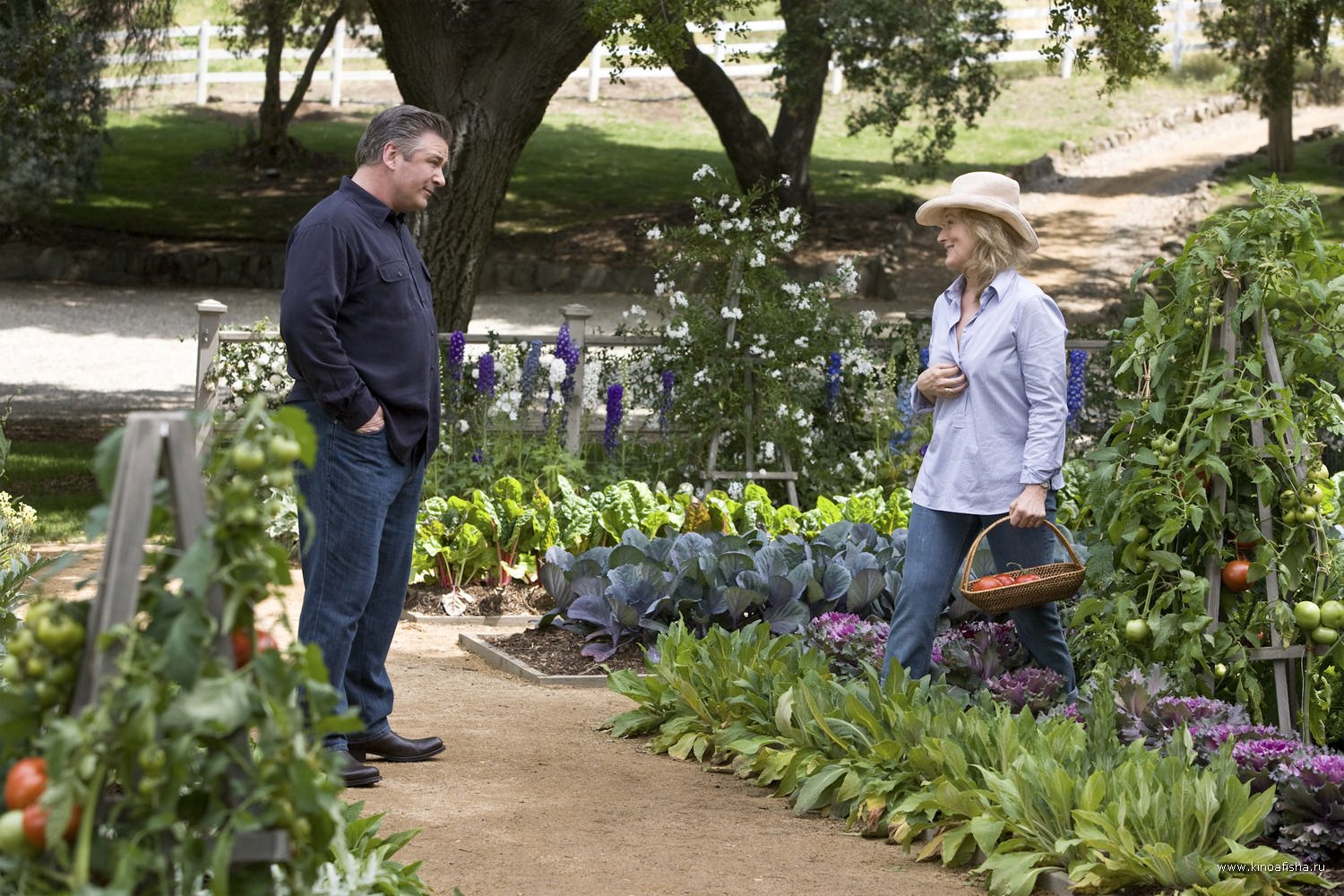 Image credit: It's Complicated (Universal Pictures)
3) Home Again (£7,995,770)
This romantic comedy centres on Alice, a newly single mum played by Reese Witherspoon, as she moves into her late father's home. As this movie also lives in the Nancy Meyers universe, the house is no ordinary house.
Originally built in 1929, the Spanish-style hacienda in California is breathtaking and perfect for a Meyers setting. Stately gates open onto the property's courtyard, and the spectacular gardens have a swimming pool, fountains, an olive grove and a brick patio with an outdoor fireplace and built-in seating.
The land is also big enough for a guest house — where Alice impulsively invites a group of budding filmmakers to stay. A garden room, which can be used as a guest house, can cost from £26,500 ($33,944).
With these fantastic features, it's no surprise that this house is also popular among celebrities, with Jennifer Garner and Cindy Crawford having previously lived there. The property's recent estimated value is £7,995,770 ($10,187,900).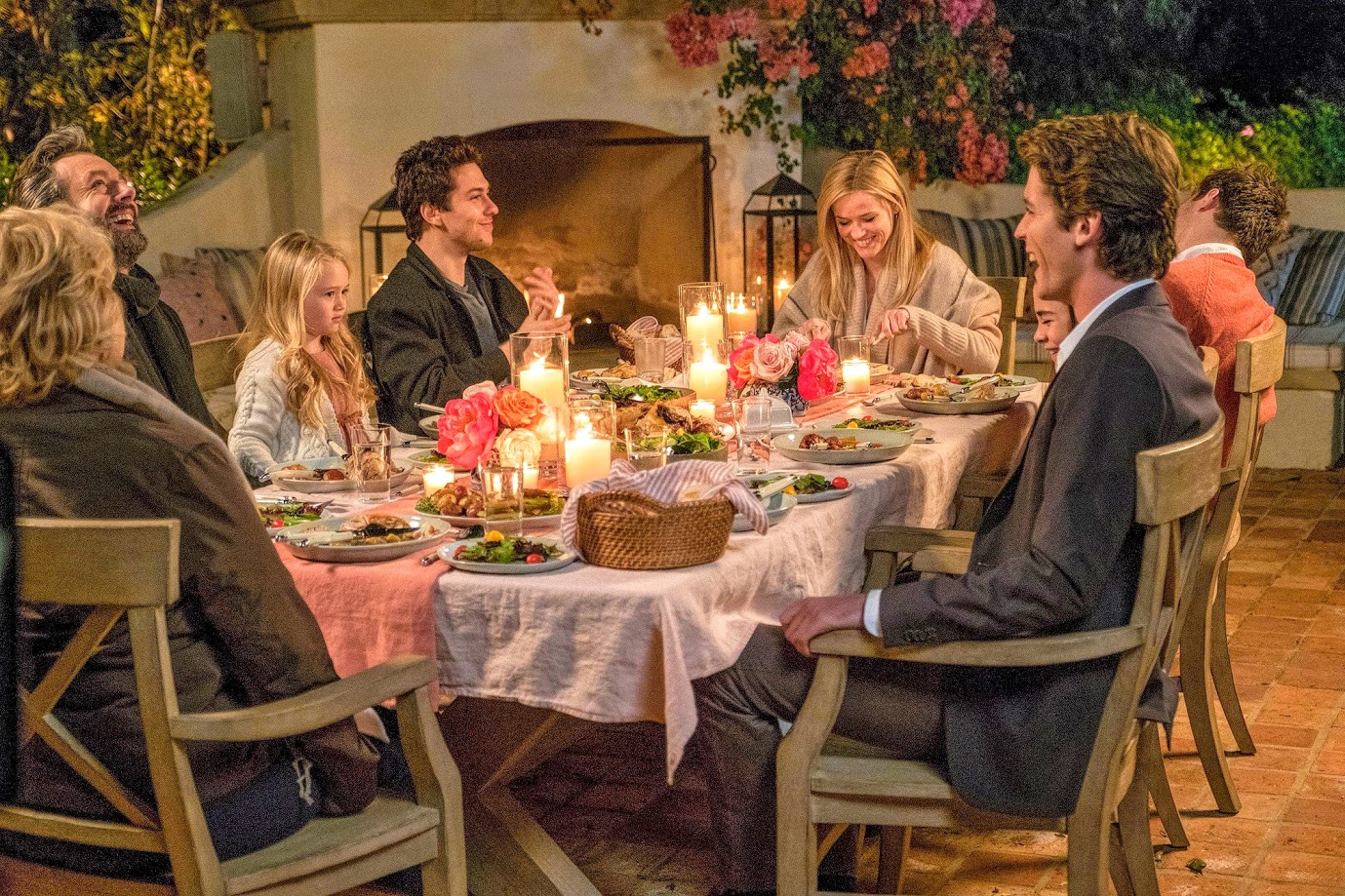 Image credit: Home Again (Open Road Films)
2) The Great Gatsby (£35,586,450)
Jay Gatsby's mansion is a focal point of F. Scott Fitzgerald's classic story as it's where the millionaire throws outrageously decadent parties in the hope to woo his long-lost love. The 2013 film, starring Leonardo DiCaprio, brought the Long Island estate to life! Baz Luhrmann seemingly used a mixture of CGI and movie sets to create the exterior of Gatsby's home.
However, the director was reportedly inspired by a property in the wealthy community of Kings Point, Long Island. Many were intrigued to see inside the "Gatsby mansion" — listed for £35,586,450 ($45,000,000) — as the video tour has had more than 150,000 YouTube views since February 2023.
The real-life 1920s property's similarities to the fictional home include elevated staircases, statues, beautiful landscaping, acres of manicured lawns, water fountains and outdoor pools.
The key element that both properties share, though, is a private pier — where Gatsby views a symbolic green light in the classic story. To recreate this aspect of the story, if your property allows for it, the average cost of piers is £12,335 ($15,800).
Video credit: YouTube @RyanSerhant
1) Succession (£113,800,350)
Of course, the most expensive house had to be from the disgustingly wealthy world of Succession. The Roy family own numerous impressive properties as part of their unimaginable fortune depicted in the drama. The Hamptons house, which the characters call their "summer palace", stood out as the epitome of luxury.
It's easy to understand where the beach house gets its nickname with its many lavish features, including a 20-foot heated gunite pool, an outdoor kitchen, tennis courts, a guest house, and access to three ponds.
Also, not forgetting the beautiful meditation gardens where the family engage in intense conversations. Hiring a professional landscape designer to create a stunning garden with special features can reach £30,000 (nearly $40,000).
In 2021, the 42-acre waterfront estate sold for £113,800,350 ($145,000,000), which is simply just pennies for Succession's mogul, Logan Roy. While only the one-percenters could afford this staggering price, many people have flocked to YouTube to watch the house tour, which has 163,159 views.
Image credit: It's Complicated (Universal Pictures)