At Crown Pavilions, we have over a decade of experience handcrafting luxury garden rooms and wooden gazebos across the UK. A garden room is a type of practical home extension which provides extra living space, similar to a traditional conservatory. However, a garden room is a much more aesthetically pleasing and modern alternative to a conservatory that can be used for various functions.
What is the difference between a garden room and a conservatory?
The main difference between a garden room and a conservatory is that a conservatory is attached to your house, whereas a garden room is built separately as a stand-alone building in your garden. Likewise, a garden room is typically crafted from the finest timber and durable residential-grade materials while a conservatory is often constructed from uPVC and glass.
The Benefits of a Garden Room
Temperature Control
It is extremely difficult to regulate the temperature of a conservatory since they are usually made of either glass or polycarbonate which are poor insulators. In the summer, a conservatory can become unbearably hot as sunlight seeps through the glass and heats up the room. However, it can also do just the opposite. When it is cold outside, a conservatory will struggle to retain heat and can become almost just as cold as its exterior if not properly heated. This can lead to hefty heating bills!
On the other hand, most luxury garden rooms are built with premium 90mm wall insulation to help ensure efficient temperature regulation and allow you to use your space as you wish, all year round. At Crown Pavilions, we provide insulation as standard and also offer a range of additional heating solutions, such as underfloor heating, to keep you extra toasty during the winter.
Soundproofing
One of the best things about owning a garden room is you can create a peaceful space away from the distractions of home life. You are free to blare out your music while exercising in your garden room gym or escape from your noisy neighbours or family members when working in your home office.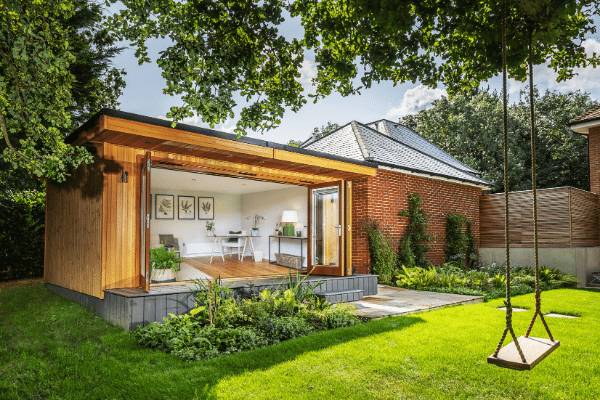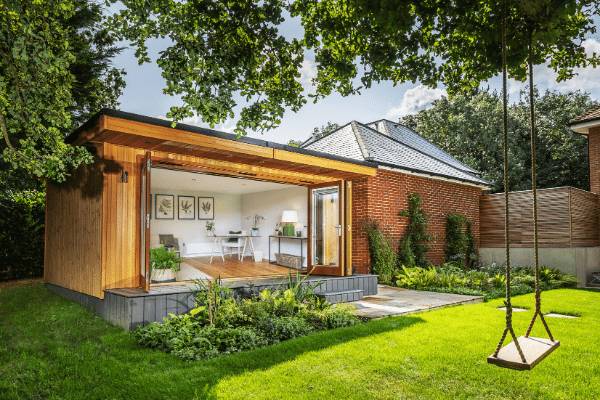 In most instances, a conservatory is built at the back of your home, closest to your kitchen which means it's not always the quietest or most private place for working. Noise from household appliances such as washing machines or dishwashers, and families coming in and out, can make it difficult to concentrate and work effectively.
Lighting
Conservatories are known for being very bright rooms however this can have its downsides. If you are looking to use your conservatory as a TV room or study, you are very likely to experience screen glare which can only be remedied by costly window films or impractical blinds.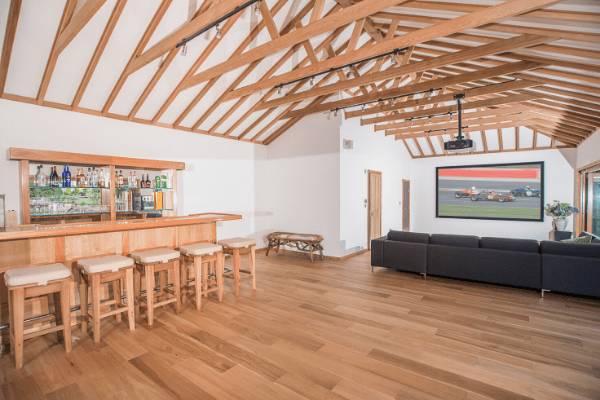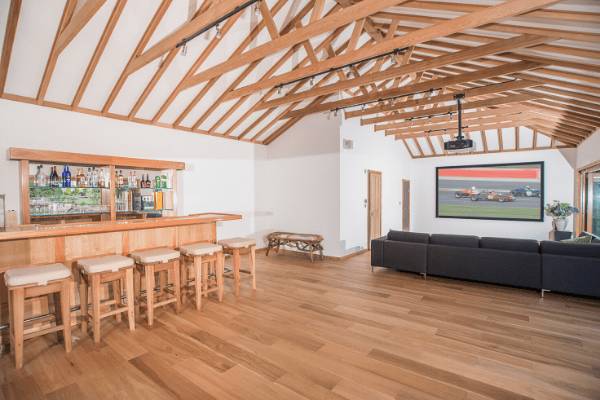 When you choose to build a garden room, you can benefit from a light and airy space without the inconvenience of harsh sunlight from above. At Crown Pavilions, we offer a beautiful selection of glass windows and doors to let natural light flow and the choice of either a hipped cedar tiled or pent EPDM rubber roof to limit sun exposure.
Privacy
A garden room offers privacy and seclusion away from your nosey neighbours or family members, making it perfect for a home yoga studio, gym or art room.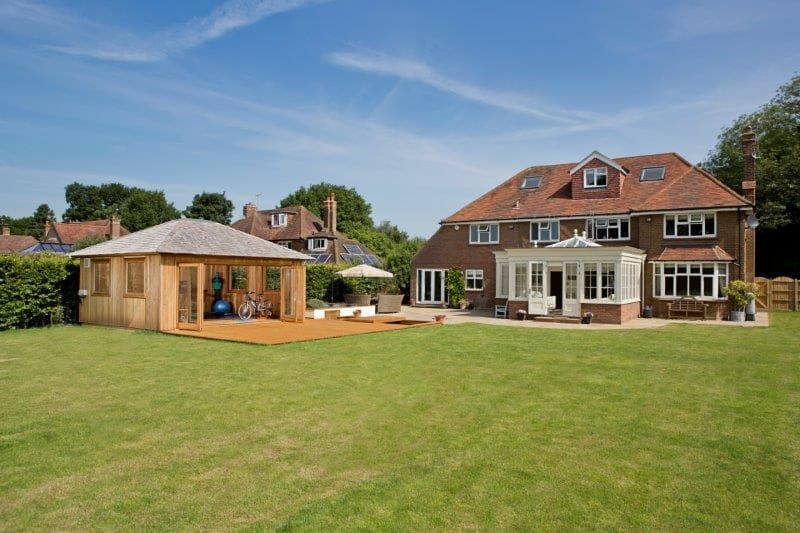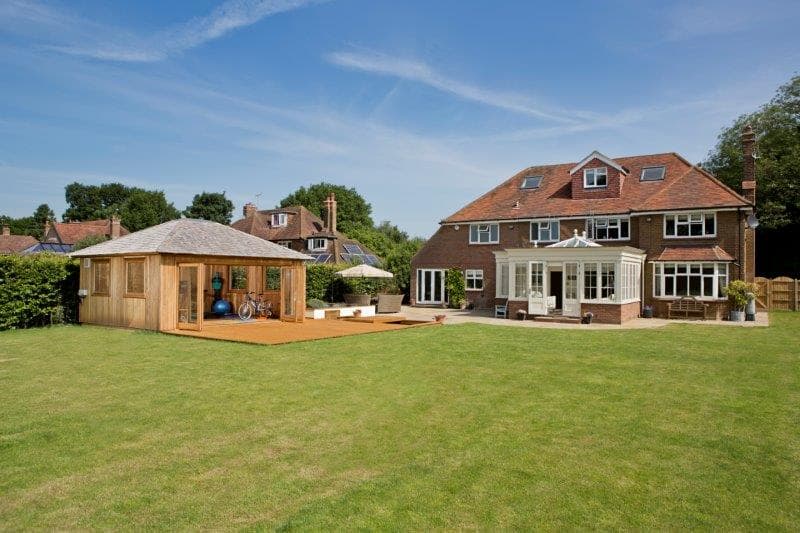 A conservatory, however, is entirely transparent and therefore offers an open invitation for curtain twitchers from all sides. Prying eyes can make it hard to focus on your work or enjoy your favourite hobbies in peace.
Cleaning
Unlike a garden room, cleaning your conservatory is an almost impossible task. Conservatories require regular maintenance to prevent tarnishing and black mould growth which not only looks terrible but can also be bad for your health. Many conservatory owners rely on professional cleaning services or even complete roof replacements which can become pricey in the long-run.
At Crown Pavilions, all our designers are TRADA certified which means you can trust that all our buildings are residential grade and engineered to stand the test of time. So, you can clean your garden room just as you would your home and there's no need to worry about special products or services to keep your luxury building in pristine condition.
If you're looking for more information or want to get started building your own luxury garden room, please get in touch with our team who will be happy to help.
Luke Dejahang
CEO & Co-founder
Email: luke@crownpavilions.com