Hot tub gazebo plans can be a tricky thing to get your head around for first-time buyers. There are many options for hot tub enclosures, from sunken decking and domes to pergolas and gazebos both small and large, but let's start with what you should consider in an enclosure in the first place.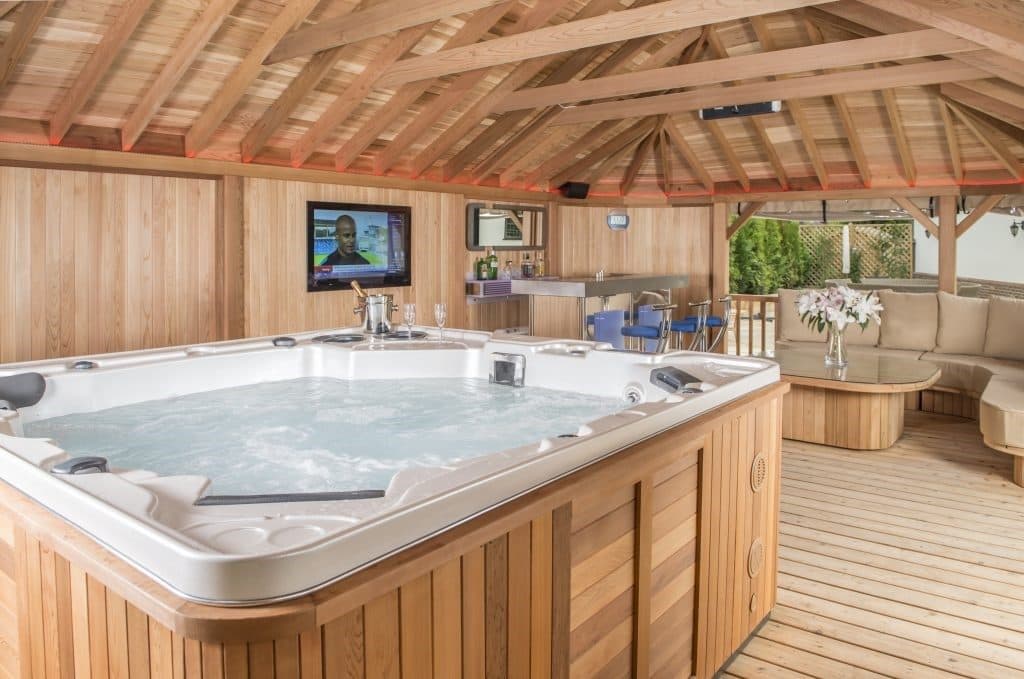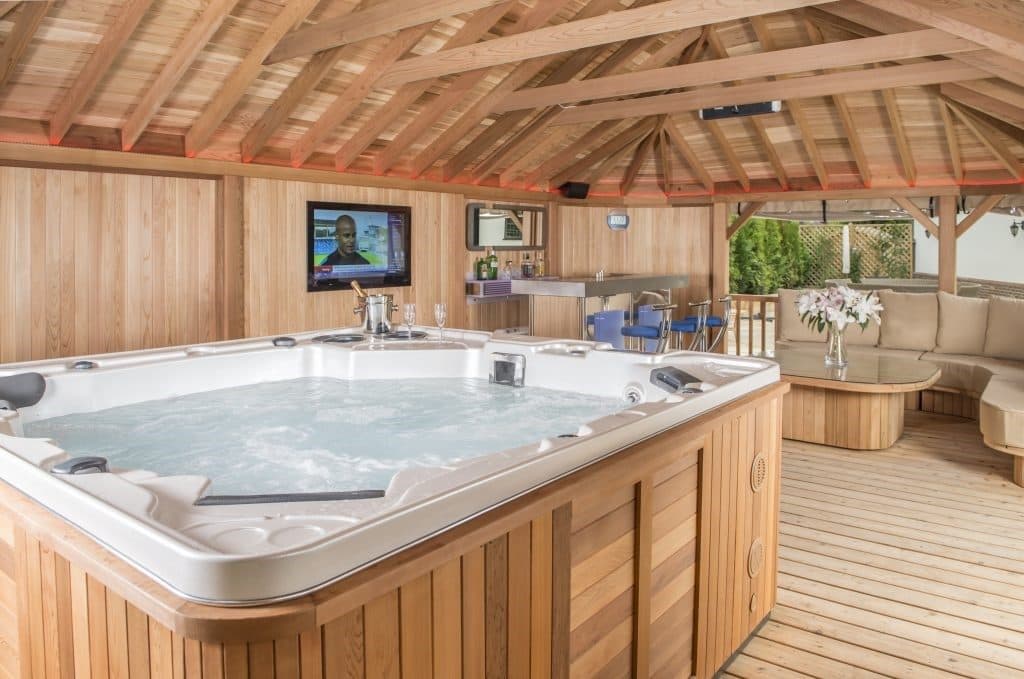 1. The first is year-round use. 70% of hot tubs and jacuzzis are purchased during the summer months, but any seasoned hot tub owner will tell you year-round use brings are whole new level of enjoyment. Melting away stresses and strains while listening to the pitter-patter of rain on the roof of your hot tub enclosure is an almost transcendent experience.
2. Privacy is the second consideration: you want to feel totally relaxed and at ease in your hot tub and being cocooned by a sturdy, comfortable enclosure will give you peace of mind that you are in your own private space.
3. Another reason to consider a hot tub enclosure is to enhance and extend your outdoor living experience. We have worked with many clients over the years to integrate bars, bespoke lounging areas, flat-screen TV's and bars into their hot tub gazebos to create that wow factor for family and guests. We're sure there are many more possibilities out there, and our designers love a good challenge!
4. Finally, we come to aesthetics. Let's be honest, hot tubs rarely add to the elegance and grace of your garden. They need to be integrated into the overall design of your garden, so they don't stick out like a sore thumb. Decking with a sunken area for your hot tub is one solution, but that's not going to give you protection from the elements, or indeed the privacy that a hot tub and/or jacuzzi gazebo will give you. The roof is a leading aesthetic component of our hot tub gazebos.
The elegant cedar shingle or more exotic thatched roof is one of the first things you will see when you walk into your garden. The cedar option weathers particularly beautifully and requires very little maintenance. In fact, all our hot tub gazebos come with a 30-year timber guarantee as standard.
We've been working with Soft Tub and Hydro Pool for many years now to provide clients with a one-stop-shop for design, build and installation of an integrated, year-round garden hot tub enclosure. Our goal is simple: create a magical enclosure that enhances the hot tub experience and fits harmoniously within each garden. We're also well versed in the technical and practical consideration for hot tub enclosure integrations. Accessibility for water lines and any cabling you wish to install for other items is something we'll walk you through step-by-step.
If you would like more information on your luxury hot tub gazebo plans or would simply like some advice on your project please don't hesitate to get in touch.