This years trends and tips
With a fresh festive season comes a whole new set of trends, decor, and colour schemes. In order to prepare you for the 2021/2022 holiday season, we have put together our Ultimate Christmas Guide – showing you how to stay on trend this year and "wow" your friends and family with an elegant and elevated home display.
Trend 1 – Al Fresco hosting
With the prospect of outdoor gatherings being the safest way to celebrate this holiday season, it's well worth making some additions and adjustments to create a warm and welcoming outdoor space, and enjoy al fresco dining all-year round.
So, as the holiday season approaches, transform your garden into a luxurious haven for entertaining loved ones, hosting Christmas gatherings, and serving up a festive feast.
Our tips on creating a spectacular outdoor dining experience:
1. Make sure your area is heated
While the colder months set in, having heating outside is essential in creating a cosy and inviting experience for your guests. Fire pits can be a great way to heat your space, allowing you to create a snug area for friends and family to gather, share stories, and celebrate special occasions.
Alternatively, patio heaters can also be an effective way to keep everyone warm while they are socialising under the stars. Cashmere blankets and faux fur throws can add texture and finish off the overall look with a touch of après-ski chic.
Lastly, why not install an outdoor fireplace to take your al fresco dining experience to the next level? Whether it's a rustic brick or sleek marble look, this luxurious addition can be a beautiful focal point in your garden and can even increase the value of your home.
2. Create lighting displays
Creating a great outdoor space is all about ambience, and what better way to do that than with lighting?
Exterior lighting adds a bright, welcoming touch to your outdoor area, transforming your landscaping and garden into a winter-time oasis. There are a variety of stylish outdoor lighting options to elevate your outdoor space, from extravagant light displays to impress your guests, to delicate fairy lights for a warm glow.
For a touch of grandeur, consider adding wall lanterns or pendant lights to your deck, porch, or pathway. Alternatively, garden wall lights can provide a designer feel to your hosting area, available in a versatile range of styles, from contemporary to classic.
As an extra touch, table lanterns and candles can turn your space into an intimate winter hosting spot.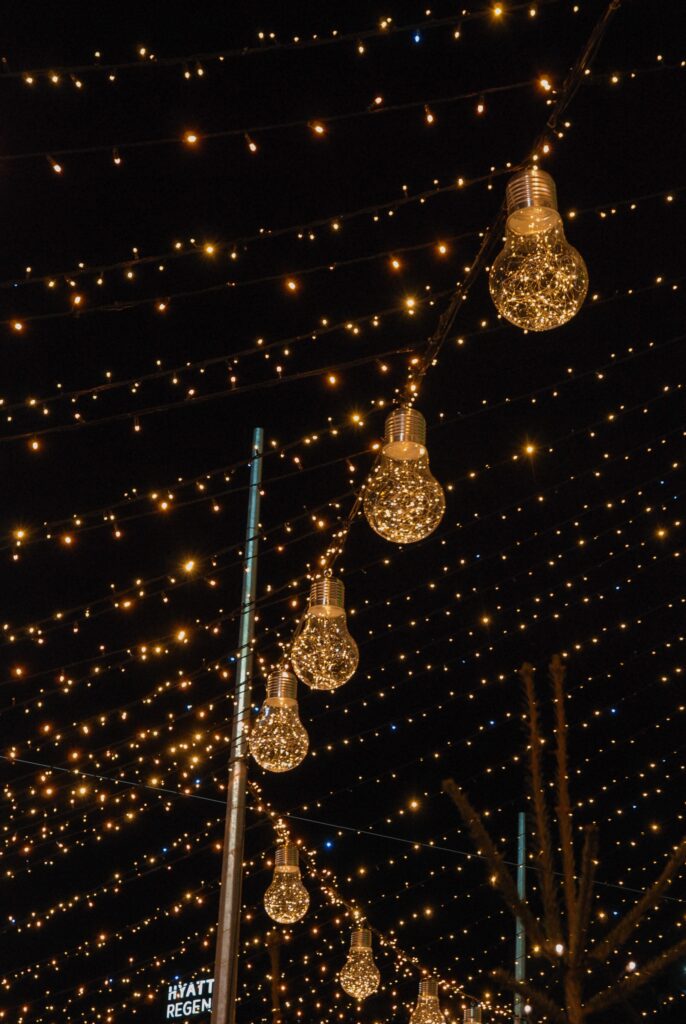 3. Transform your garden room or gazebo
Garden rooms and gazebos are the ideal place for hosting guests during all seasons, serving as a luxurious getaway in your own back garden.
So, if you have a garden room or gazebo, transform it into the ultimate alpine lodge for your guests to enjoy during the winter.
Add some rustic bench seating, cosy rugs and festive pillows to make it feel like Christmas time. For an opulent table setting, use eclectic pieces and set the table with pinecones, garlands and tea lights to create a beautiful and festive dining experience.
Trend 2 – Sustainability and energy saving
With 2021 serving as a reminder of our environmental goals, sustainability will continue to be incredibly important this year. With this, we decided to look into the cost of lighting your Christmas tree, how much energy it uses, and what you can do to be a little more conscious this year.
In the UK, the most popular tree size ranges from 6-7ft tall (1.8-2 meters). With this size tree, you will need around 200 lights to decorate, equivalent to 80 watts.
As energy prices sit at around 17p per kW, keeping your lights on for 6 hours outputs 0.48kW a day, costing just £2.48 a month.
Despite the relatively low cost, it's easy for energy use to add up, with long days entertaining guests, enjoying Christmas activities or celebrating with friends.
To create a more sustainable Christmas display, here are our tips on how to reduce your energy consumption and save on costs:
Timers: Purchase Christmas lights with timers to avoid wasting electricity when it is not needed. Set it for 2-3 hours maximum at a time, and only during the times you're most likely to be home.
Switch to LED: LED Christmas lights use up to 80% less energy than traditional lights, making them a great way to save energy while still lighting up your beautiful Christmas tree.
Battery powered lights: Battery powered lights are another way to be energy efficient, and keep track of how much power you are using. If your tree is not located near a power socket, this can also be an effective way to decorate without using extension cords.
Create ambiance with your Christmas lights: Since Christmas trees provide a wealth of ambiance, turn off other lights in your house while you are enjoying sitting in front of the tree. This can save energy while you are relaxing, and avoid wasting electricity when it's not needed.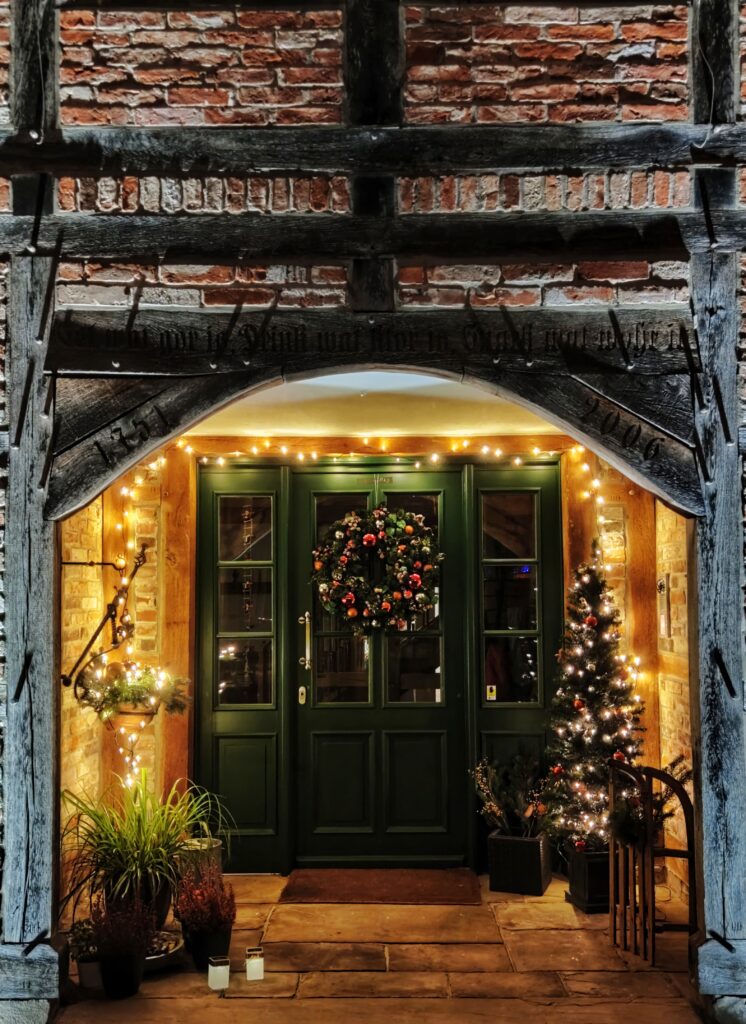 Trend 3 – Going all out on Holiday Decor
After last year's Christmas plans were put on pause, this is the year to go all out. So, what are we expecting to see this season?
1. A change from traditional
While Christmas colours will always bring red and green to mind, 2021 is expecting to see more contemporary alternatives make their way into our winter decor. Magenta and blue are the colours of the season, making a statement and serving a striking aesthetic. Muted tones are also likely to make an appearance this year, providing a more neutral colour scheme to flow seamlessly into any home interior.
For a unique display, why not use a combination of the two? Adorn your tree with luxury glass baubles in contemporary colours, furnish your home with throws and pillows in neutral colours, or even add a touch of nature with red berries, holly and Poinsettia.
2. Dried floral wreaths and table arrangements
Say farewell to unsightly plastic wreaths and welcome a new decor staple of 2021: dried flower wreaths. Made from preserved bouquets, dried flower wreaths provide a long-lasting alternative and offer an organic look with understated tones that make the perfect backdrop for your home, no matter your style.
For a bespoke look, select an arrangement that best suits your Christmas theme, incorporating colours that tie your display together. Whether it's wreaths, vase displays or table decorations, using evergreens or ivy from your garden can also be an excellent way of bringing the outdoors into your home.
For your table, make your Christmas magical this year by impressing your guests with a beautiful arrangement. For those interested in an eclectic style, use antiques to decorate your table. Or for those interested in a glamorous table setting, consider incorporating crystal and gold into your decor.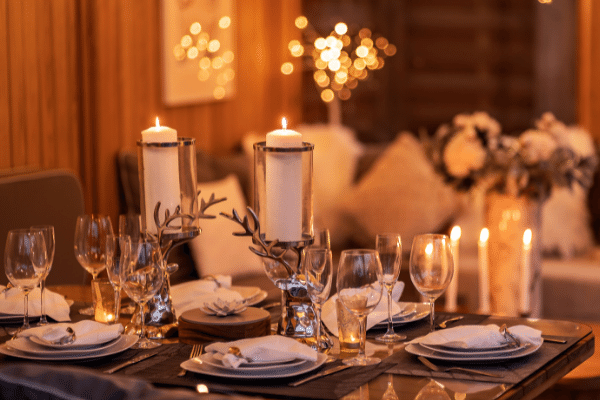 3. Multiple trees
As a quarter of Brits now have two trees for the festive season, having multiple trees is an emerging trend over the last few years. For families interested in going all out, having more than one tree is a perfect way to incorporate multiple styles, and dazzle your guests this year.
The Norway Spruce is the most popular tree in the UK, and ideal for higher ceilings or larger spaces. Famed for its beautiful smell and perfect shape, this is the tree for anyone looking to make a statement.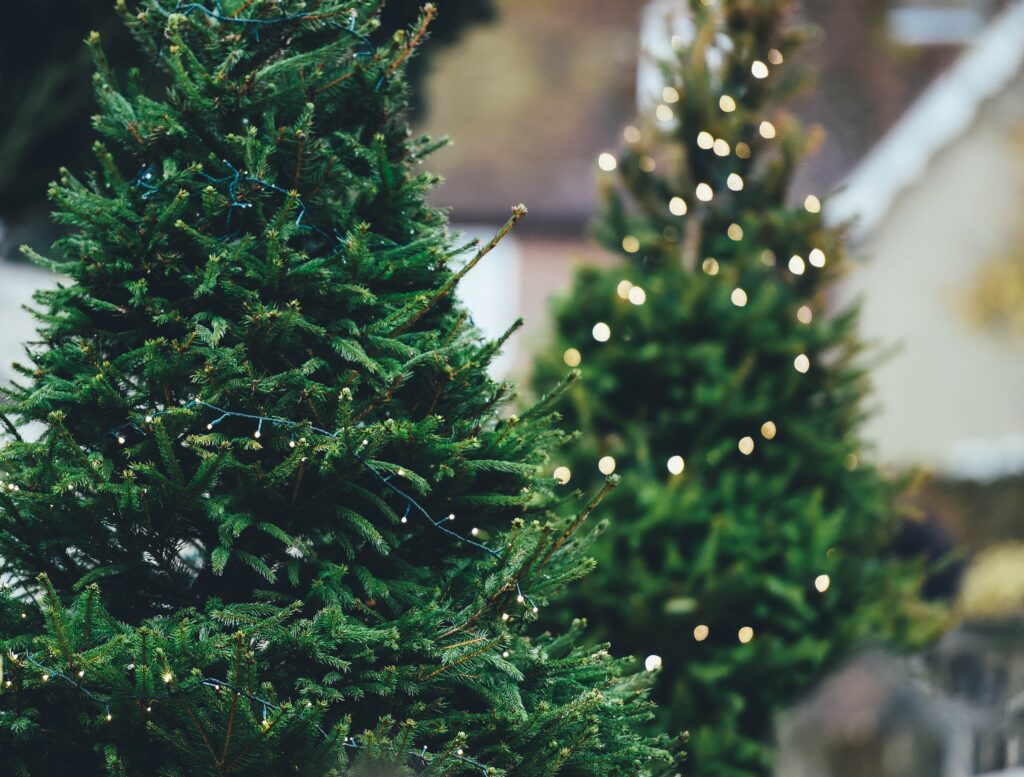 4. Vintage tree trimmings
Retro nostalgia is a great way to tie in the old with new. Using older Christmas tree decorations, contribute a vintage and classical feel to your holiday display.
With many families not being able to celebrate together last year, hosting a Christmas that holds up to tradition is even more important this year.
A great way to do this is by buying one special decoration per year that holds a memory, rather than completely rebuying decorations, and creating a Christmas display that tells a story and holds sentimental value.
So, as the holiday season approaches, it is an exciting time to revive long lasting traditions, or create new, evolved ones. What will you be doing this year?