Luxury living space for your relatives20-years of British craftsmanshipHome From Home Comfort
The World's Finest Granny Annexes
Our bespoke garden granny annexes provide unique contemporary living space. Designed to suit your needs, garden annexe buildings are increasingly popular, not only for bringing ageing parents closer, or to house a live-in nanny or carer, but also for young adults saving to get onto the property ladder. Our garden rooms come in four distinct styles. Classic, Contemporary, Inspired, or your own bespoke style.
UK's #1 Residential Grade Garden Rooms
20-years of British Craftmanship
Outstanding Durability
More Customisations as Standard
The Crown Marque of Excellence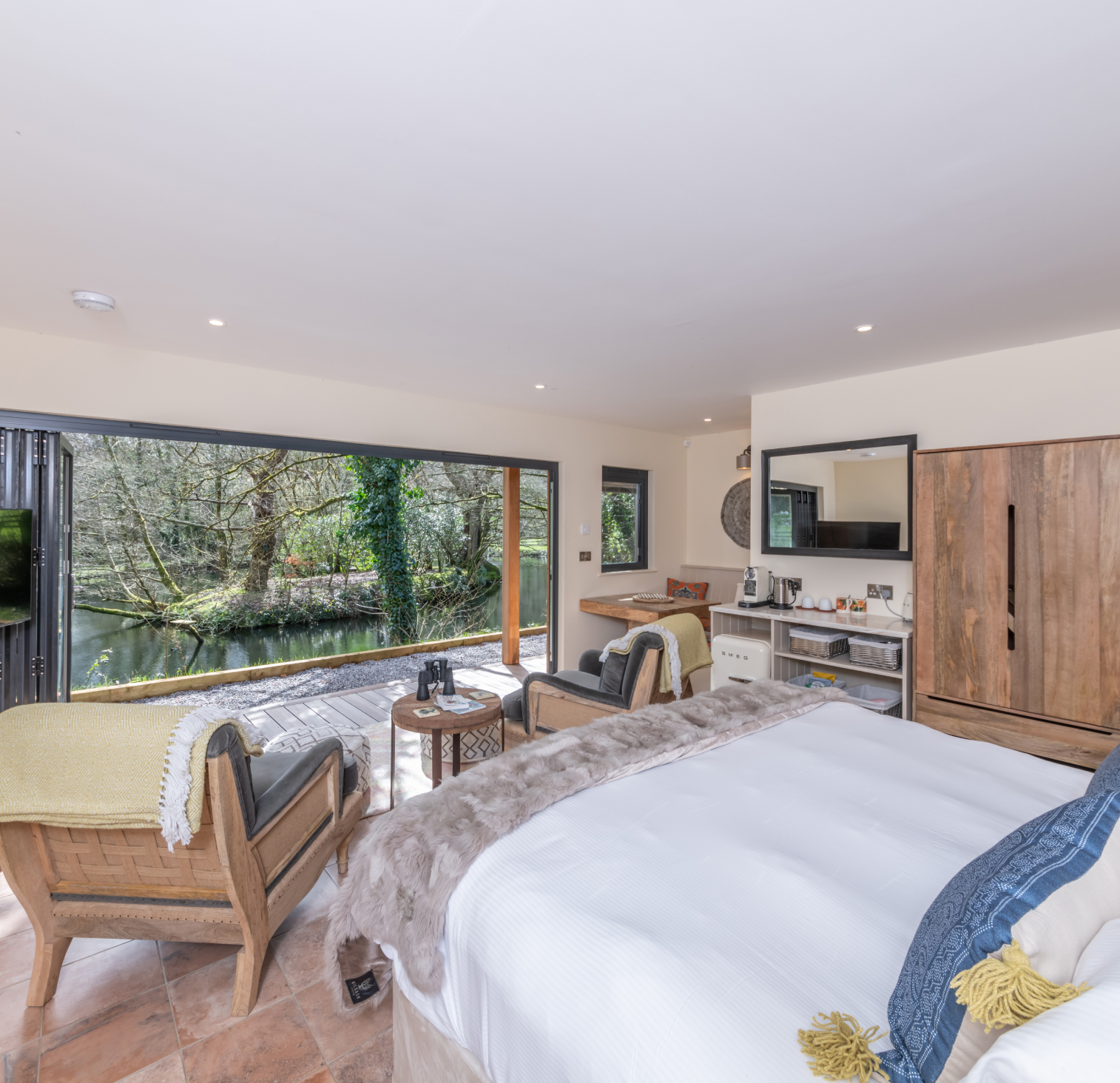 Complete with residential-grade 90mm, high-density, foil-backed insulation for the roof and floor and 100mm Rockwool insulation for the walls, and professional plumbing and electrics, our annexes are designed to provide a beautiful micro home for those you want to keep close by.
Granny Annexe Considerations
Whatever your ideas and requirements, with 20-years of experience, our team is the best in the business at helping our clients plan their luxury garden annexe.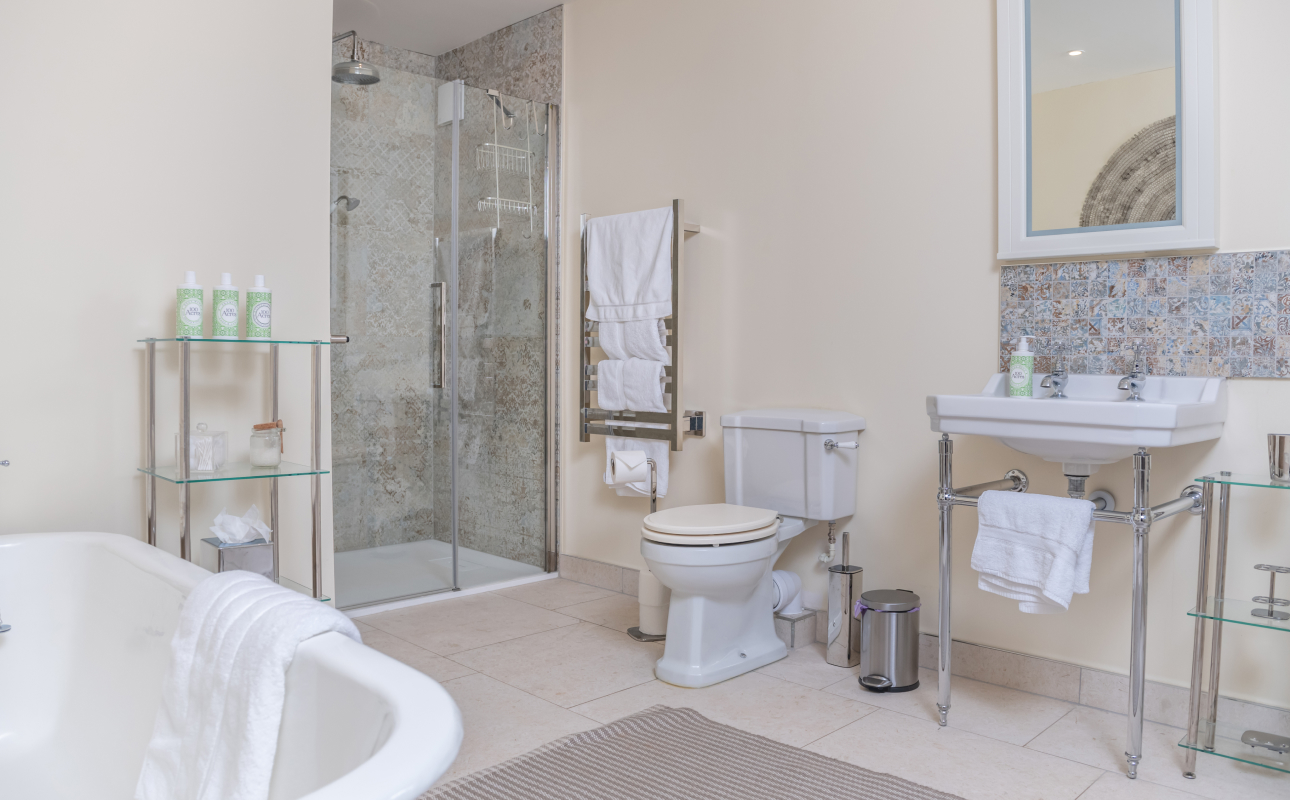 Why not create a large one-bed flat with an en-suite and kitchen for your elderly relative? Or a two-bed with a shared bathroom and kitchenette for your teenagers? For more options, visit our Planning Portal, or see our full range of luxury garden rooms.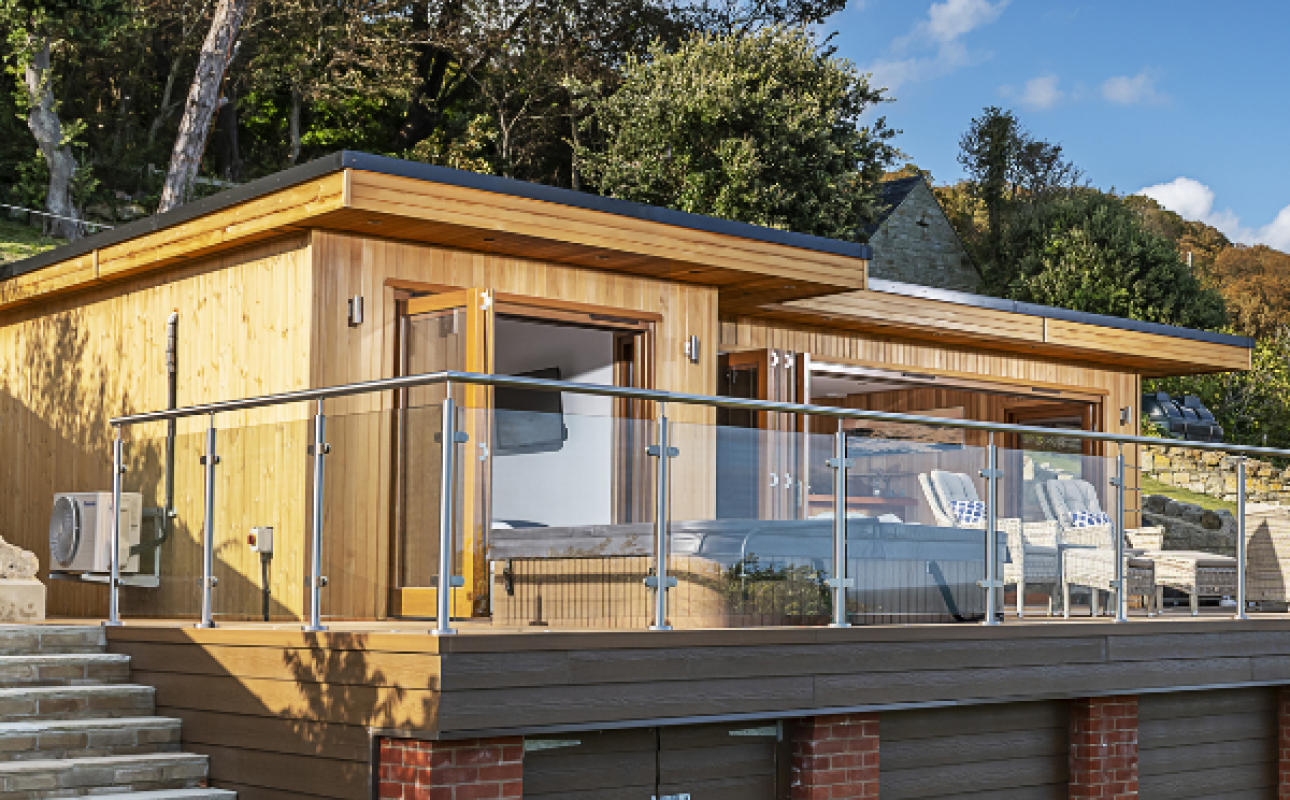 A luxury granny annexe provides an inviting space to host guests, socialise with friends, family and neighbours, and hold intimate gatherings. Or if you're into al fresco dining, why not build a cosy patio area with a rustic pizza oven?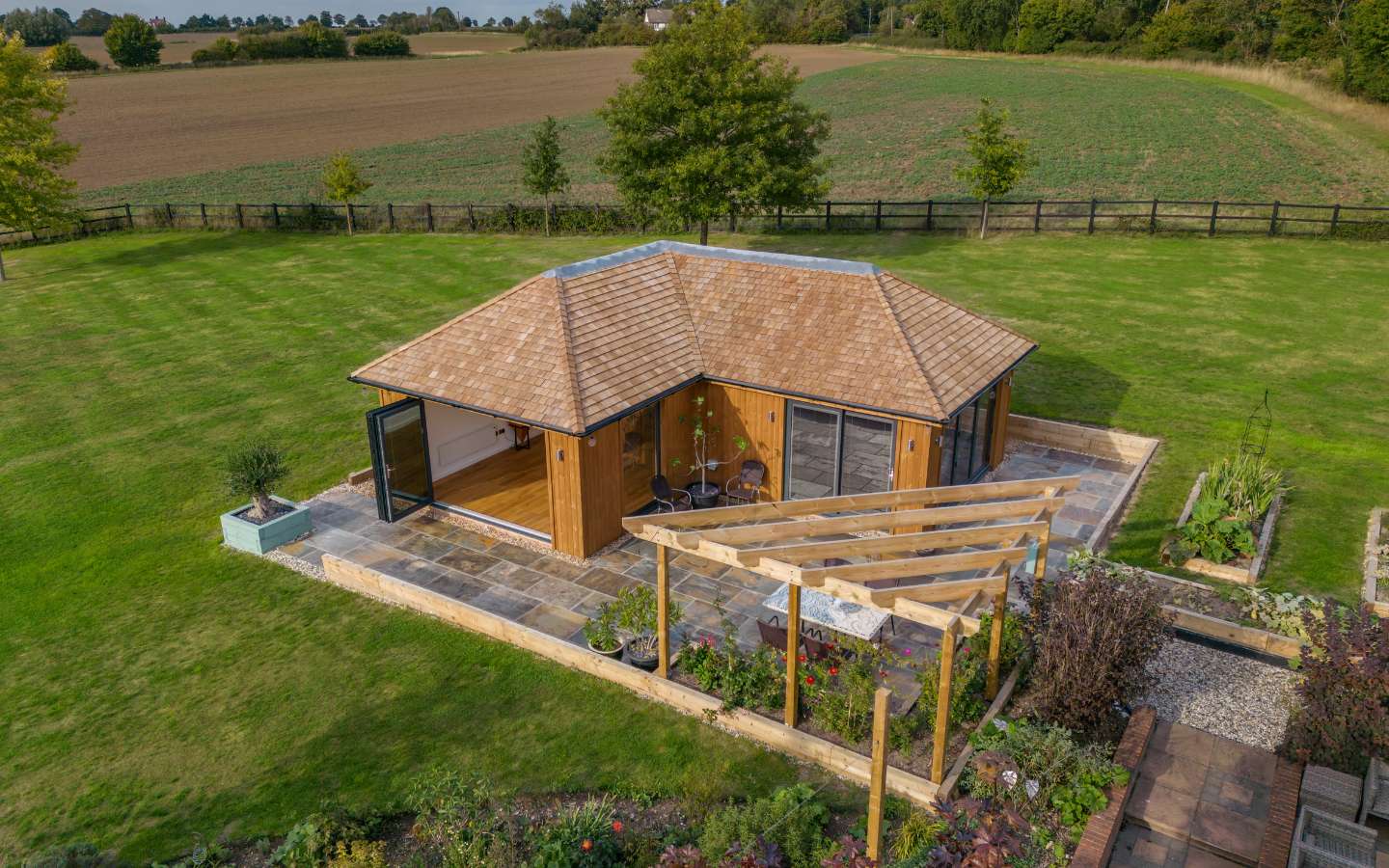 Escape the distractions of home life and set-up your very own creative space in your posh shed. Maybe you've taken up oil painting, watercolours or cross stitch, or perhaps you need a professional work environment for your next business venture or work from home arrangement.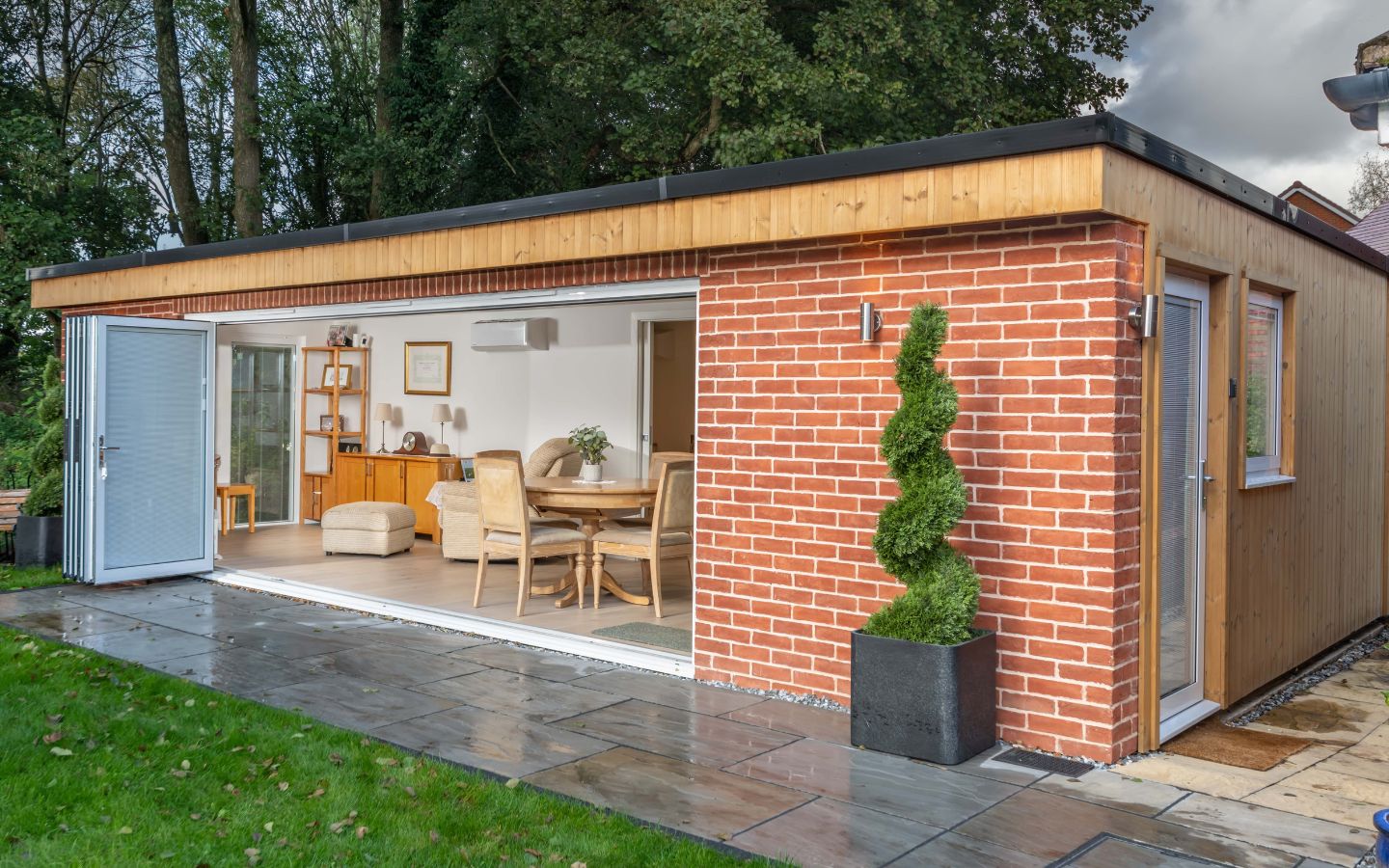 A granny annexe is designed for overnight accommodation and will require planning permission since it is no longer considered an ancillary garden building. Planning considerations may also vary depending on where you live. For more information, see our garden room planning permission guide.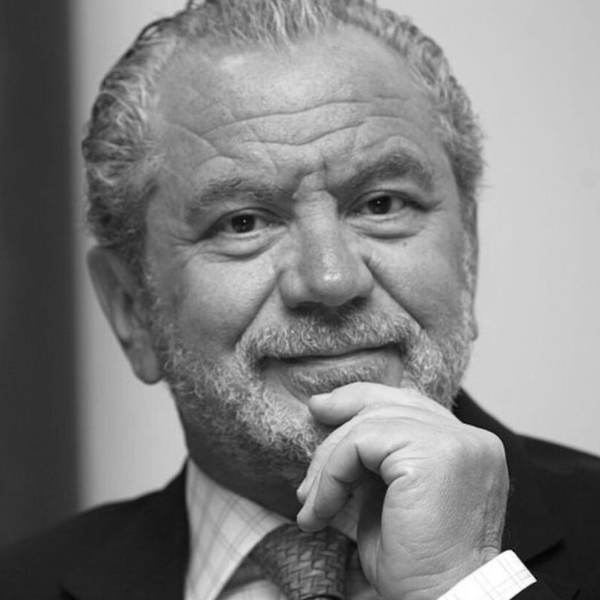 Lord Alan Sugar – Entrepreneur
"After looking at numerous garden rooms and luxury wooden gazebos on the market we decided to go with Crown Pavilions as their buildings are undoubtedly the best that money can buy and the service level was exceptional. They exceeded our expectations at every stage. If you are looking for the best garden buildings on the market, then Crown Pavilions is the company to hire!"
Lord Alan Sugar – Entrepreneur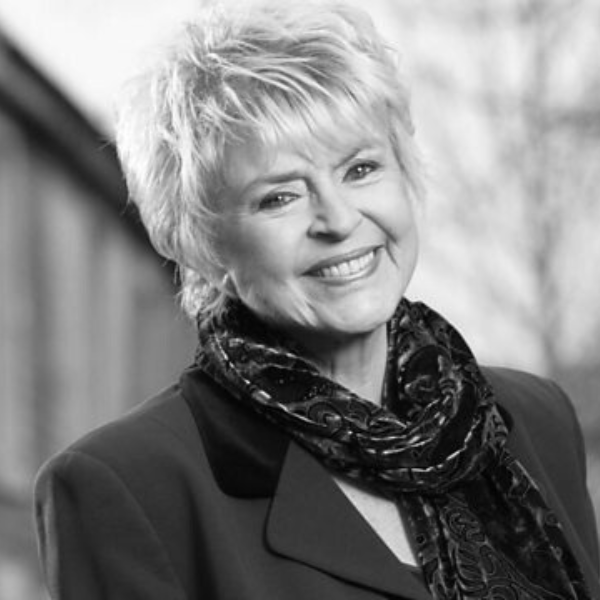 Gloria Hunniford – TV and Radio presenter
"When I first saw this pavilion I thought it was just ace. It was the best we had seen, it was exciting. In fact just sitting in the pavilion now, I'm excited. Even though this is a building outside in your garden it's still very luxurious, but yet multi-functional. Particularly for us, alfresco dining is such an important part of our life and to have this lovely round table and its curves matching the curves on the pavilion is just perfect."
Gloria Hunniford – TV and Radio presenter
Duncan Bannatyne – BBC's Dragons' Den
"I love the Crown Pavilion; we have just had our second installation in Darlington. The first one was at our Hastings hotel four years ago and it has weathered beautifully. They both look fantastic. The team were amicable, efficient, they turned up on time, got the job done, just a great company to deal with.I would certainly recommend Crown Pavilions."
Duncan Bannatyne – BBC's Dragons' Den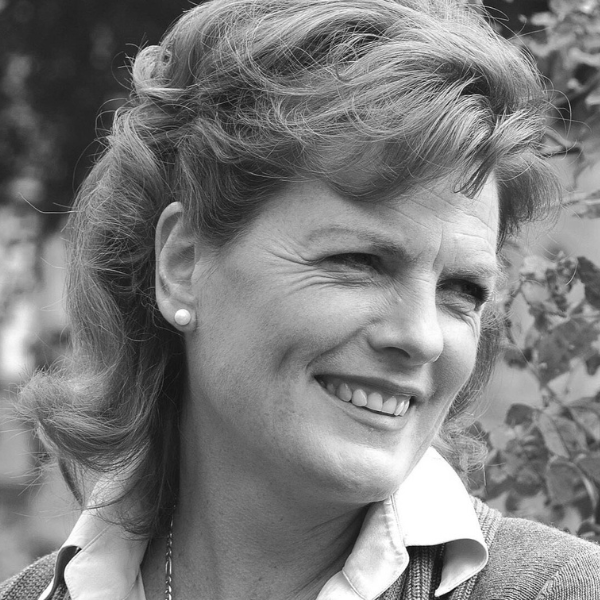 Her Grace The Duchess of Rutland
"The management of The Park at Belvoir Castle inspired me to look at traditional garden buildings. Crown Pavilions create beautifully crafted pavilions that reflect the best garden architecture the world has to offer."
Her Grace The Duchess of Rutland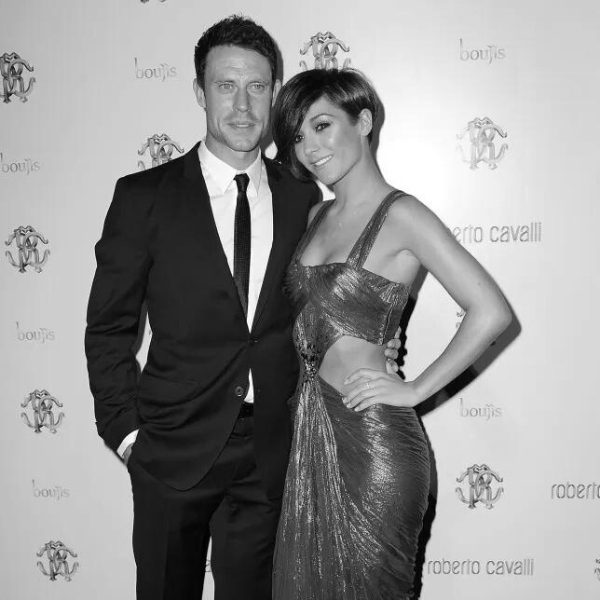 "We had heard that Crown Pavilions were the best in the biz for building the perfect garden accessory. They turned up with minimum fuss and we barely even knew that they were there! From start to finish, they offered an amazing service and were extremely professional. Highly recommend!"
Frequently Asked Questions
Take the next step in your journey
Get inspired by perusing our brochure and then visiting one of our showsites to talk to our friendly and knowledgable team.