20-years of British Craftmanship
Multi-functional Space
Enhance Your Pool Experience
Architecturally Beautiful 
The World's Finest Pool Houses
A pool house makes a great addition to any property, providing a warm and dry space, as well as a place to seek shade, comfort and refreshment.
At Crown Pavilions, we make the finest pool houses in the UK, and indeed, the world. Our luxury pool houses are carefully crafted to complement your garden pool and outdoor space. Using only the finest materials and exceptional craftsmanship, our buildings are designed to be utilised in any way you wish. What's more, our expert team can work with you to create the perfect bespoke swimming pool building.
UK's #1 Residential Grade Garden Rooms
20-years of British Craftmanship
Outstanding Durability
More Customisations as Standard
The Crown Marque of Excellence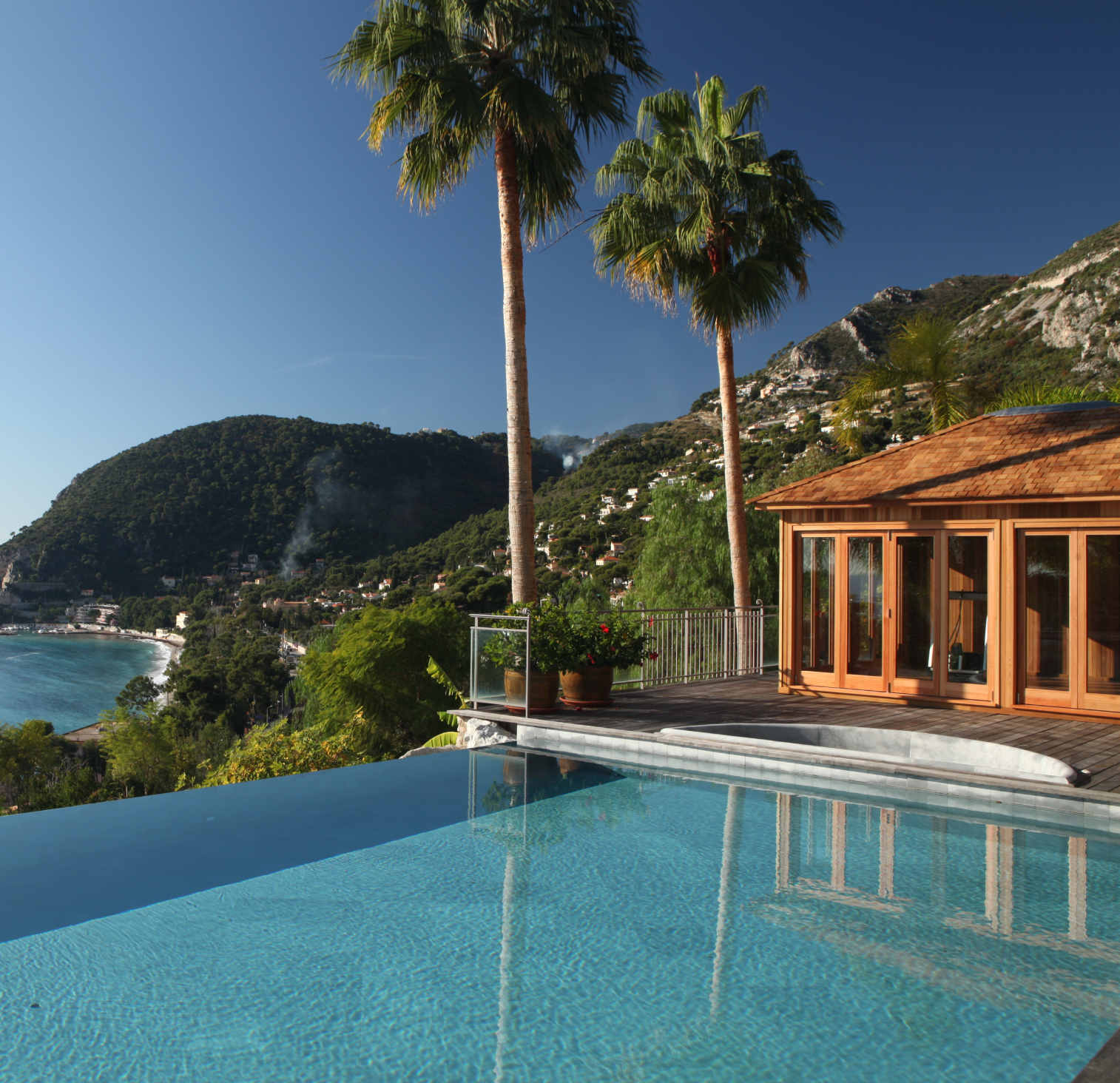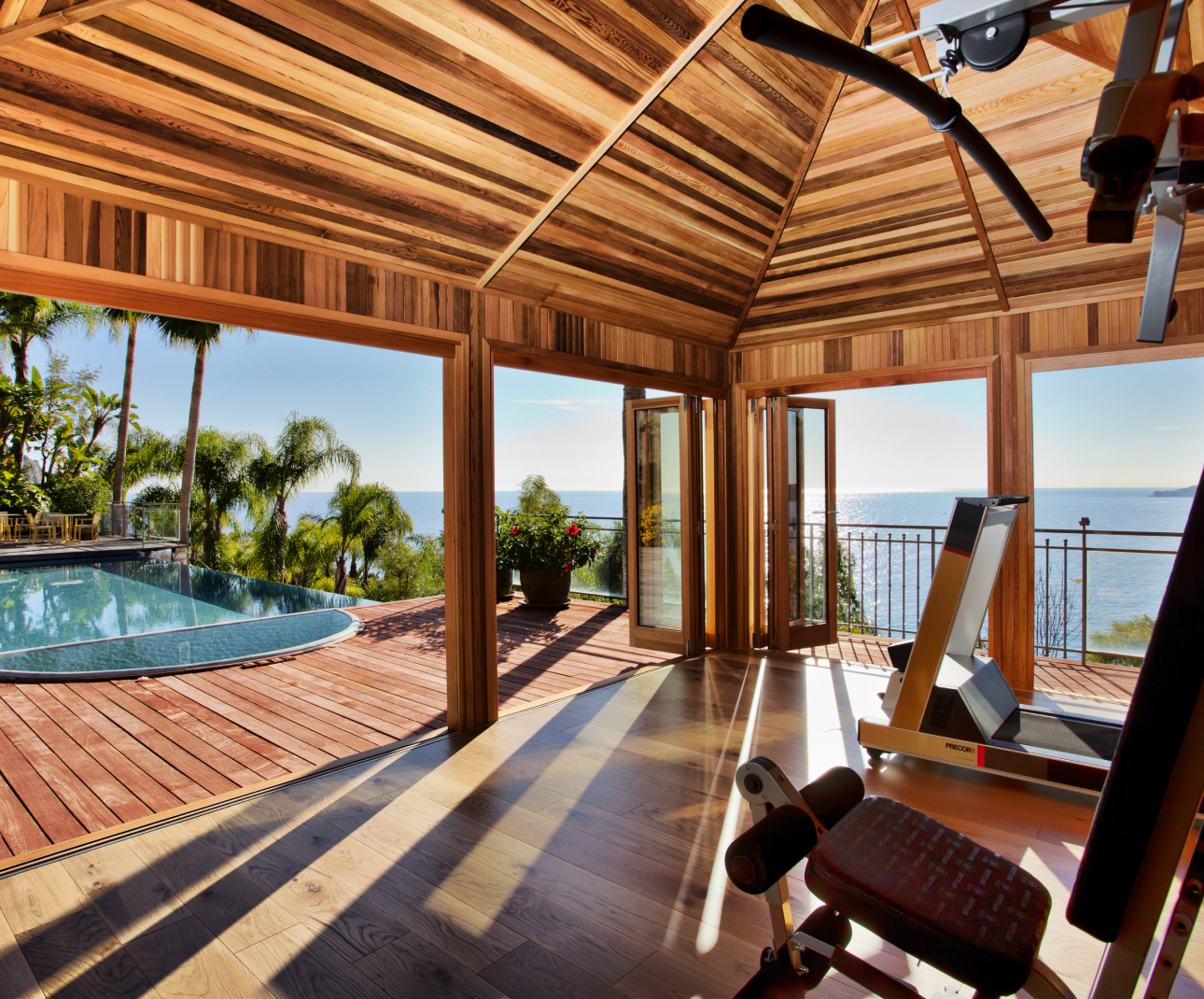 Our luxury swimming pool houses are handcrafted in our Oxfordshire workshop by our experienced TRADA certified (Timber Research and Development Association) team. Built by master craftsmen, using high-quality residential-grade materials, our garden rooms are built to stand the test of time.
Our swimming pool house collection comprises three beautiful models. The Sandringham is one of our most popular models, offering a timeless design that flows seamlessly into any outdoor space. The Crown Clarence is our contemporary pool house model, featuring a striking exterior wall in a range of unique finishes. The Crown Buckingham is our hybrid model which combines an insulated garden room with a covered gazebo area, perfect for alfresco dining. Bespoke models are also available.
Why Have a Luxury Pool House?
Building a swimming pool house in your garden has a range of benefits, such as providing storage space for all your swimming pool equipment and supplies, a private space to change or freshen up after a swim and a place to enjoy a drink and socialise with friends and family. With the option to install a bathroom and kitchen, heating and air conditioning, or even a sauna and steam room, you'll have everything you need to relax after a long day in the garden or entertain guests, any time of year in the UK.
However, a swimming pool room offers so much more than just functionality. Building a bespoke pool house can complement your home's architecture and act as a stunning focal point of your garden, adding luxury appeal to your property. In fact, a well-designed pool house can significantly increase the value of your property and widen its appeal to potential buyers.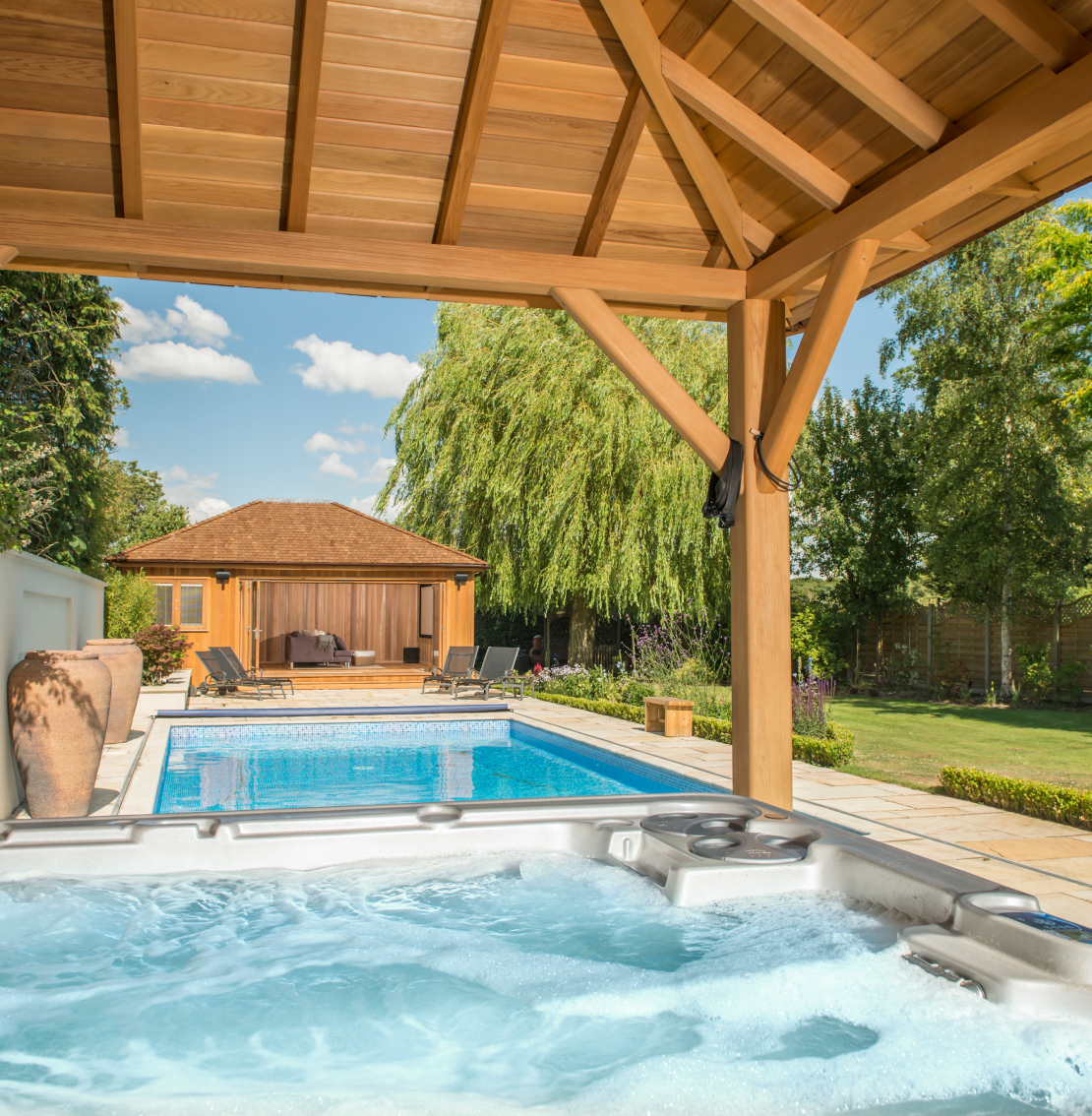 Pool House Considerations
Whatever your ideas and requirements, with 20-years of experience, our team is the best in the business at helping our clients plan their luxury pool house.
Choose a swimming pool room with Crown Pavilions and trust that you are getting the finest garden building to suit your outdoor space. Choose from our stunning standard models or work alongside our designers to create something truly unique and personalised to match your style.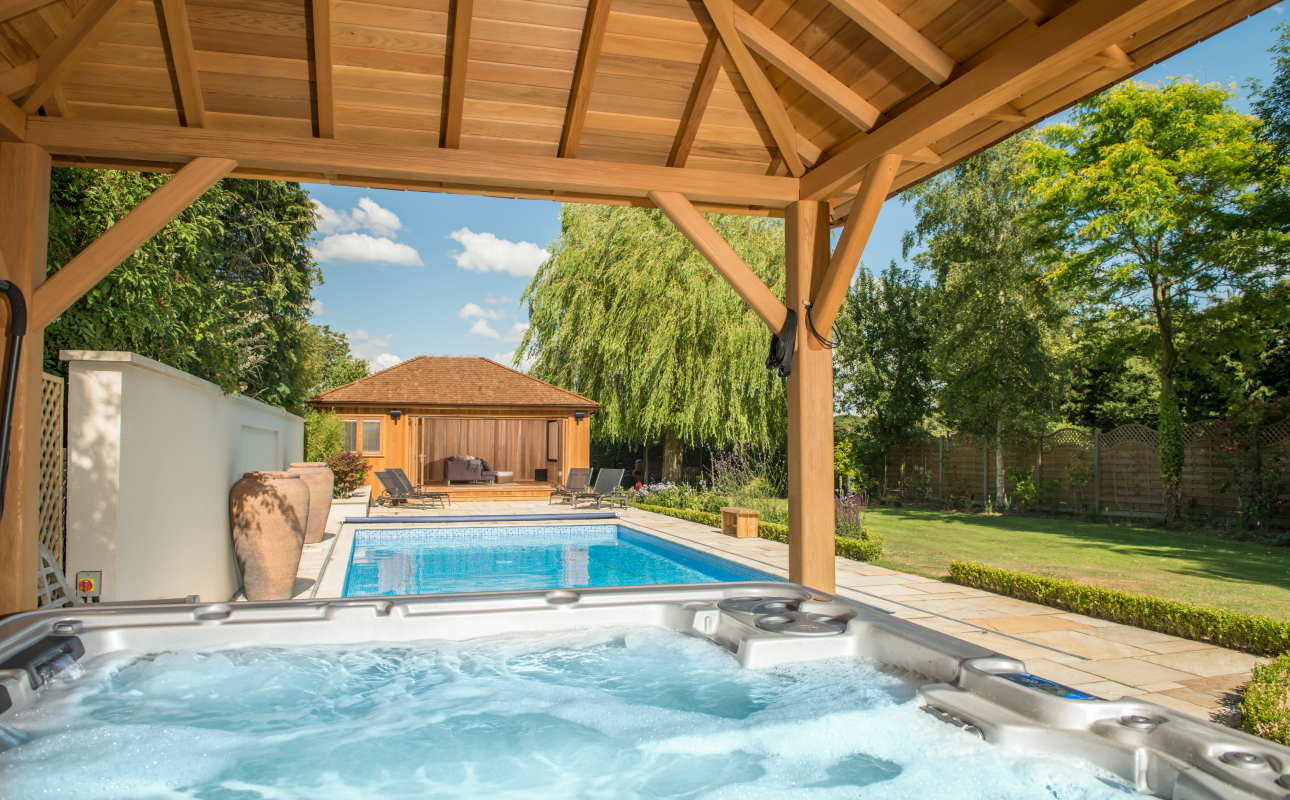 A pool house can complement your home's architecture and act as a stunning focal point of your garden, making your property more appealing. A well-designed pool house can significantly increase the value of your property and tempt more potential buyers in the future.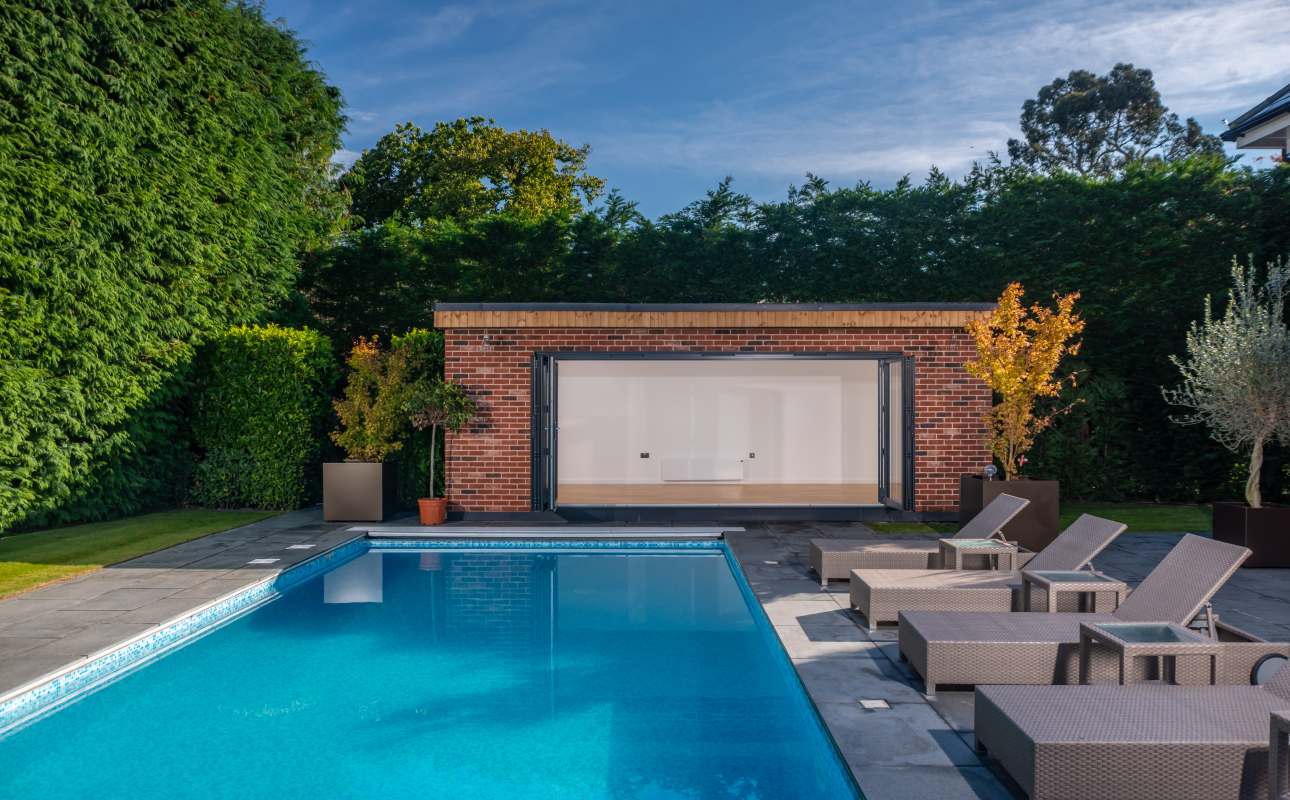 A garden pool house provides a space for you and your family to towel off, dry your hair and change after a swim. This saves you from having to trek through your house, getting your floor and furniture wet in the process. This is a huge benefit, as chlorinated water can damage the surfaces in your home.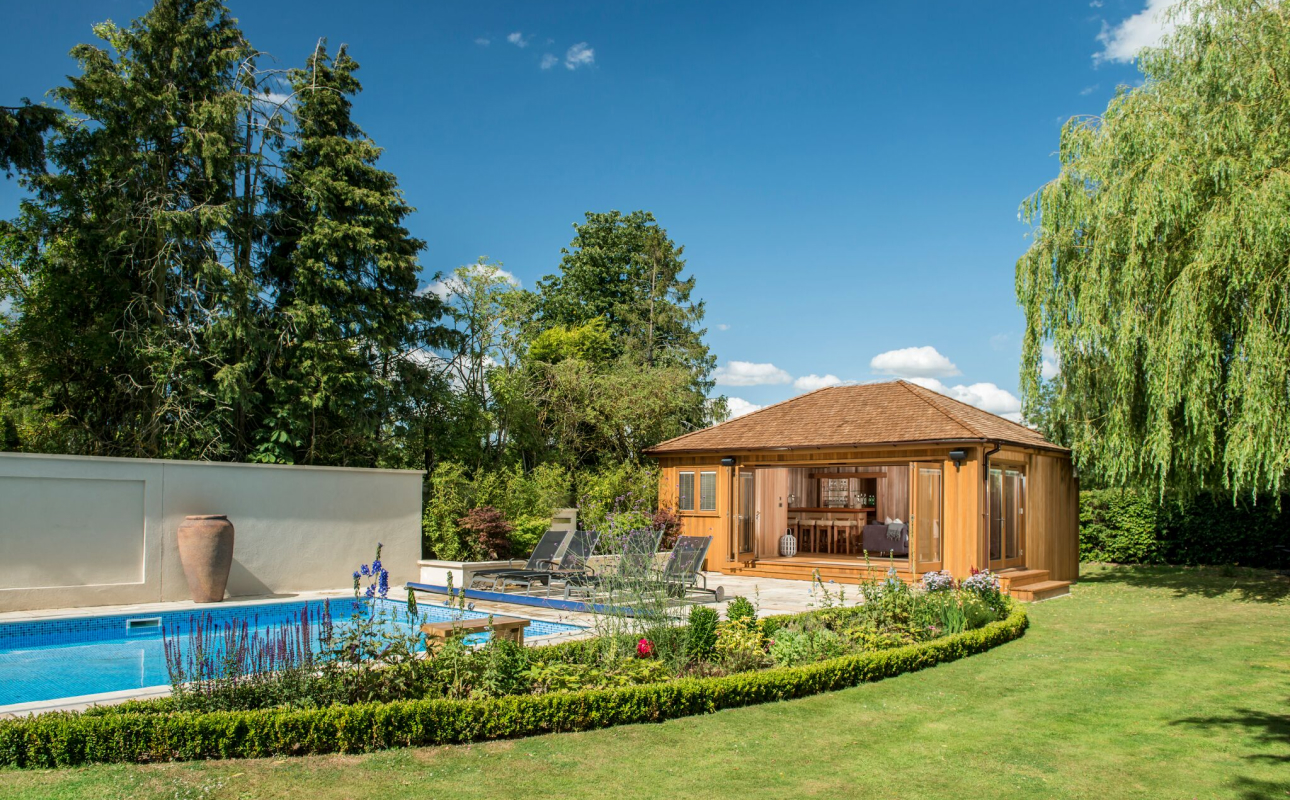 Extend Your Time Poolside
Kit-out your pool house with state-of-the-art home cinema, a built-in bar or a luxury dining set. Take your relaxation one step further and install a home spa. Adding a sauna and hot tub to your pool house creates a tranquil space in the privacy of your garden.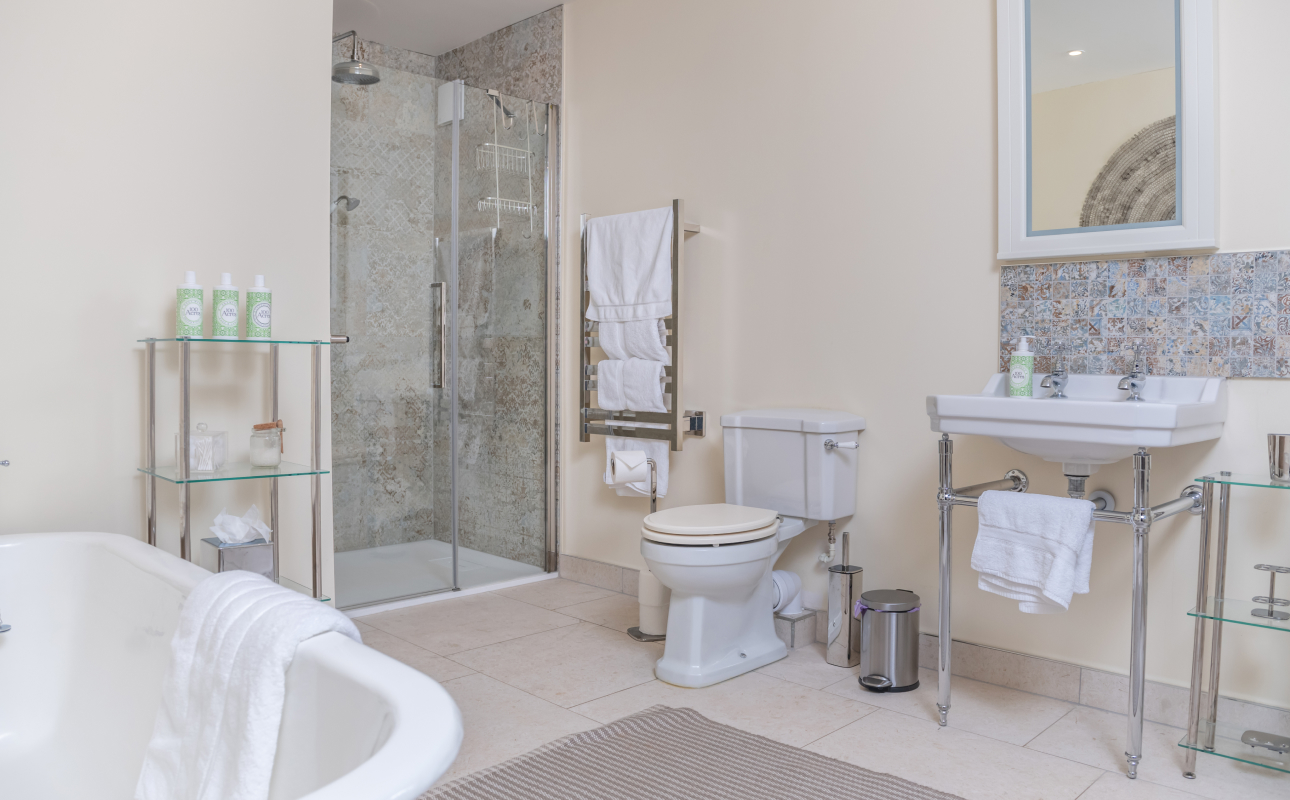 Shower Rooms & Kitchen Areas
Install residential-quality shower rooms and kitchens in your pool house for added comfort and convenience. Having a bathroom and kitchen in your garden room saves you the time and effort spent going back and forth to your house everytime you need a drink or to use the bathroom – ideal for pool parties.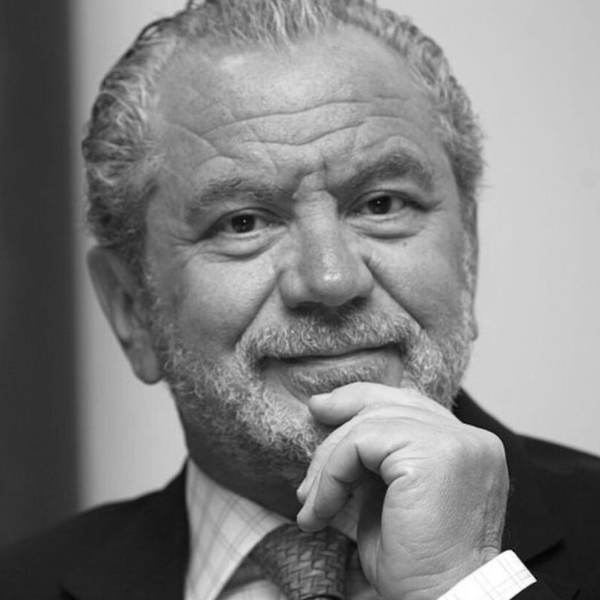 Lord Alan Sugar – Entrepreneur
"After looking at numerous garden rooms and luxury wooden gazebos on the market we decided to go with Crown Pavilions as their buildings are undoubtedly the best that money can buy and the service level was exceptional. They exceeded our expectations at every stage. If you are looking for the best garden buildings on the market, then Crown Pavilions is the company to hire!"
Lord Alan Sugar – Entrepreneur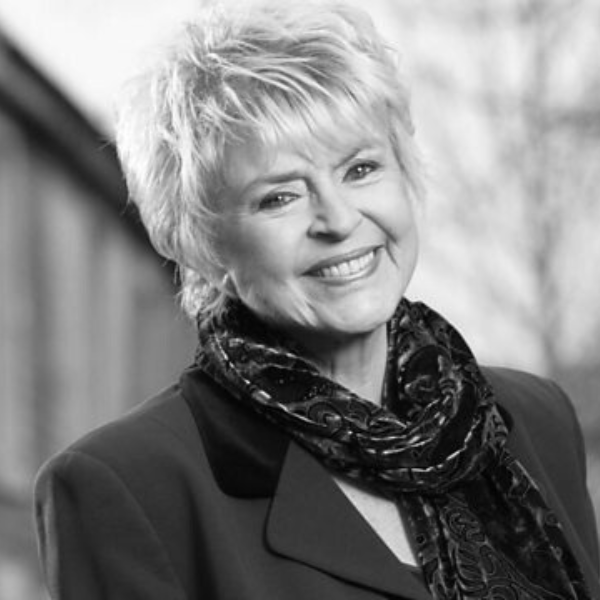 Gloria Hunniford – TV and Radio presenter
"When I first saw this pavilion I thought it was just ace. It was the best we had seen, it was exciting. In fact just sitting in the pavilion now, I'm excited. Even though this is a building outside in your garden it's still very luxurious, but yet multi-functional. Particularly for us, alfresco dining is such an important part of our life and to have this lovely round table and its curves matching the curves on the pavilion is just perfect."
Gloria Hunniford – TV and Radio presenter
Duncan Bannatyne – BBC's Dragons' Den
"I love the Crown Pavilion; we have just had our second installation in Darlington. The first one was at our Hastings hotel four years ago and it has weathered beautifully. They both look fantastic. The team were amicable, efficient, they turned up on time, got the job done, just a great company to deal with.I would certainly recommend Crown Pavilions."
Duncan Bannatyne – BBC's Dragons' Den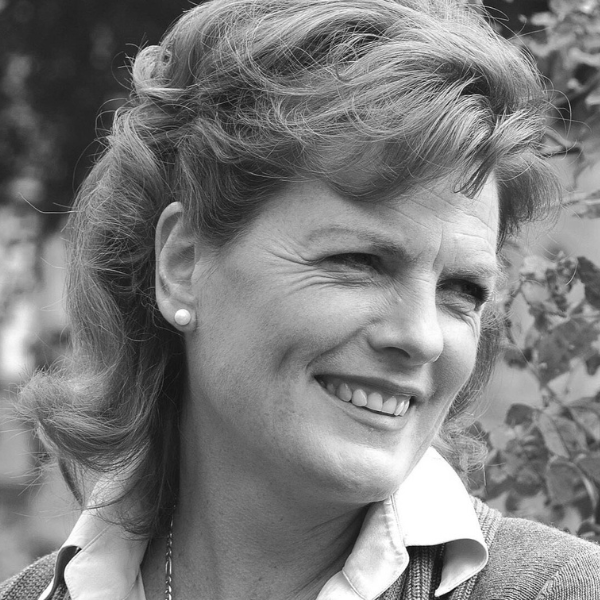 Her Grace The Duchess of Rutland
"The management of The Park at Belvoir Castle inspired me to look at traditional garden buildings. Crown Pavilions create beautifully crafted pavilions that reflect the best garden architecture the world has to offer."
Her Grace The Duchess of Rutland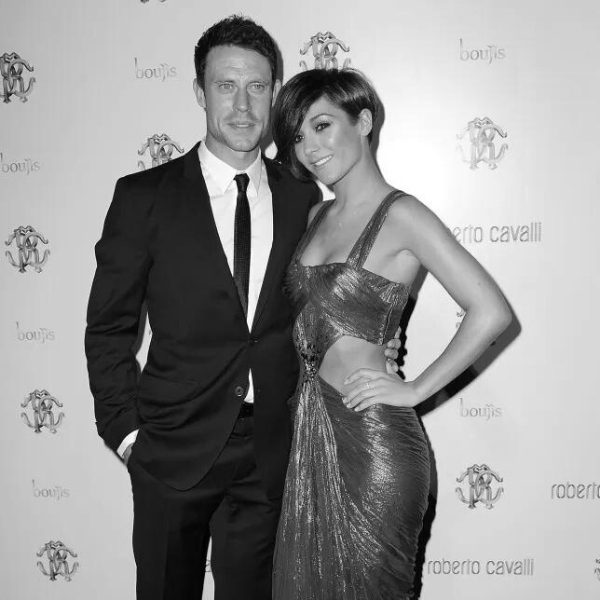 "We had heard that Crown Pavilions were the best in the biz for building the perfect garden accessory. They turned up with minimum fuss and we barely even knew that they were there! From start to finish, they offered an amazing service and were extremely professional. Highly recommend!"
Frequently Asked Questions
Take the next step in your journey
Get inspired by perusing our brochure and then visiting one of our showsites to talk to our friendly and knowledgable team.