The Worlds Finest Garden BuildingsOutstanding durability20-years of British craftmanship 300+ five star Trust Pilot reviews
The World's Finest Outdoor Kitchens for Dining & Entertaining
Crown Pavilions
garden kitchens
create the perfect environment for dining and entertaining no matter how small or large a group you are hosting. Our
garden rooms
can be made completely bespoke, and designed to perfectly incorporate outdoor kitchens and BBQs. Each garden kitchen is built exactly to your requirements, with options that include a sink, fridge, wine cooler, ice-box, gas hobs, and of course BBQ kitchens. The choice is truly yours! If you'd like to discuss your bespoke requirements for luxury outdoor kitchens, you can always
contact us
!
UK's #1 Residential Grade Garden Rooms
20-years of British Craftmanship
Outstanding Durability
More Customisations as Standard
The Crown Marque of Excellence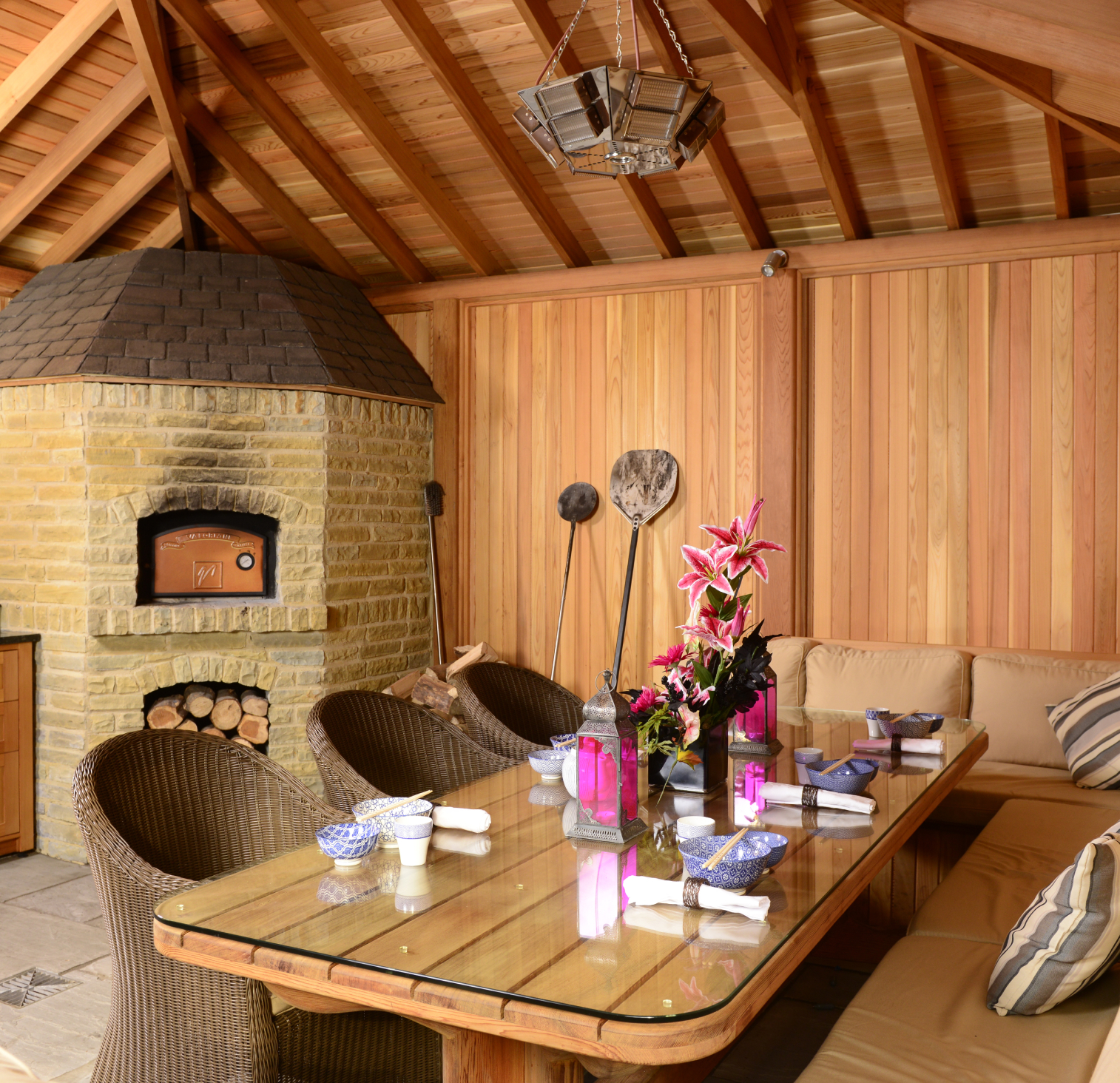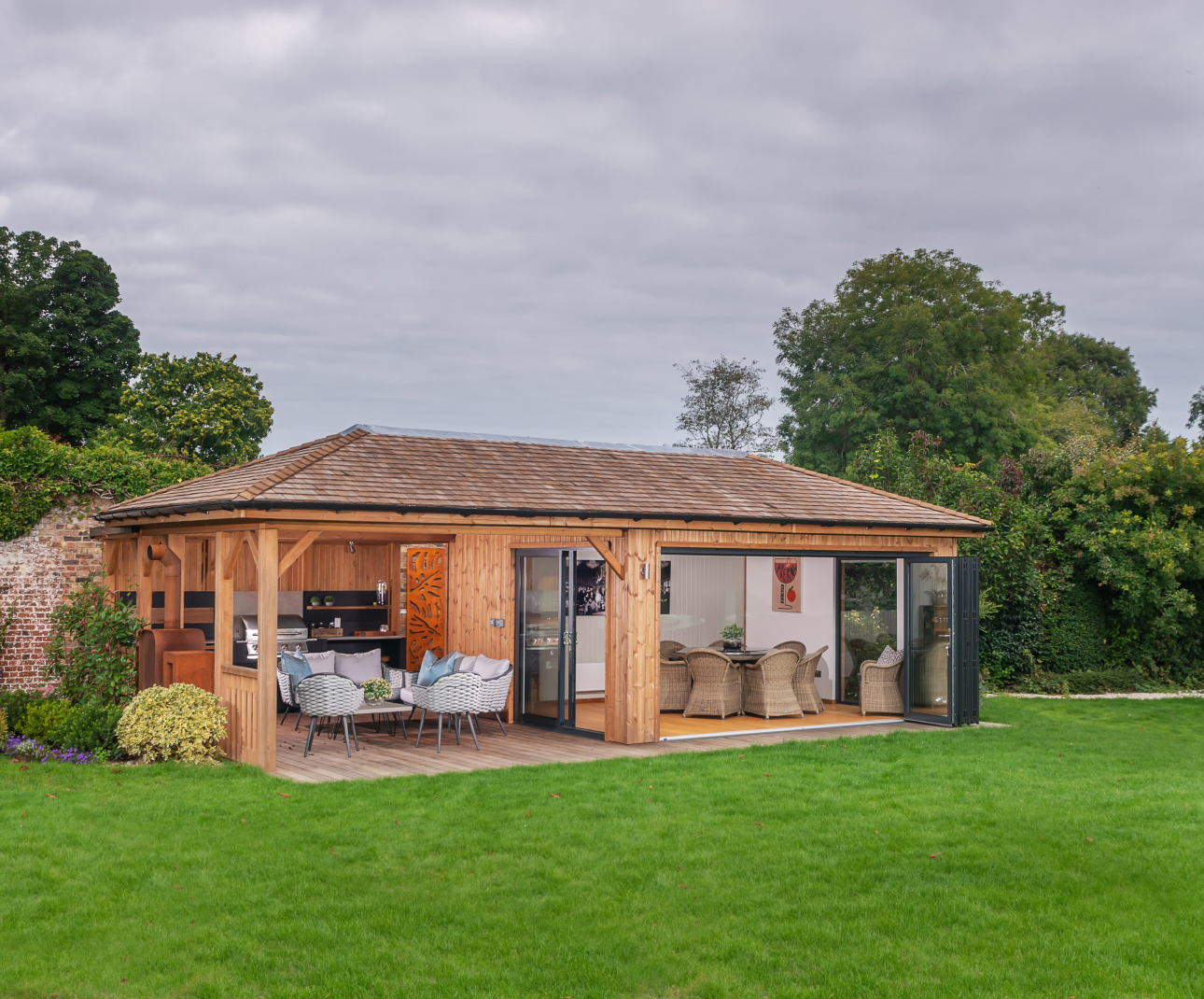 Crown Pavilions has long experience in designing state-of-the-art insulated garden rooms. Our Buckingham garden room was inspired by the inspired concept of combining a garden room and gazebo under a single roof, creating a space perfect for family and guests to enjoy in all seasons. This is just one of many designs we produce for you to enjoy outdoor dining.
Get in touch to speak to one of our experts today and begin creating your perfect outdoor dining setting now. Alternatively, find out more about our variety of luxury garden rooms.
Having a beautiful BBQ and outdoor kitchen opens up a world of possibilities. Delicious meals can be prepared with state of the art amenities which Crown Pavilions' design experts will take care of when planning your
BBQ and outdoor kitchen
. Food tastes even more delicious when eaten
al fresco
but with the added assurance of protection from our unpredictable British climate, with a fully insulated garden room. No more soggy steaks!  Our beautiful outdoor kitchens will keep everything perfect, leaving you to enjoy the great outdoors.
To find out more please call us on 01491 612820 or use our contact form to get in touch.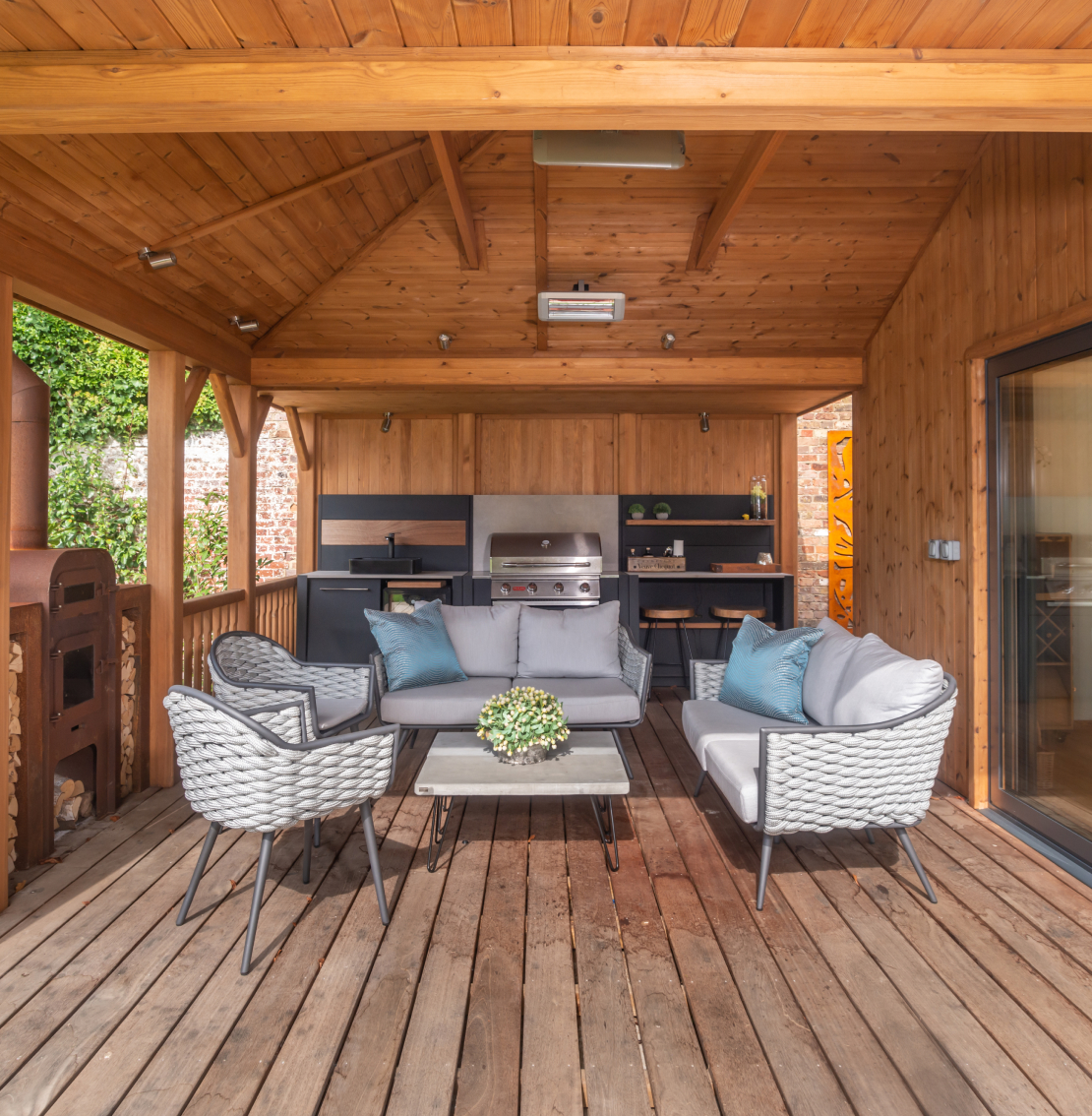 Garden Kitchen Considerations
Whatever your ideas and requirements, with 20-years of experience, our team is the best in business at helping our clients plan their luxury outdoor kitchen rooms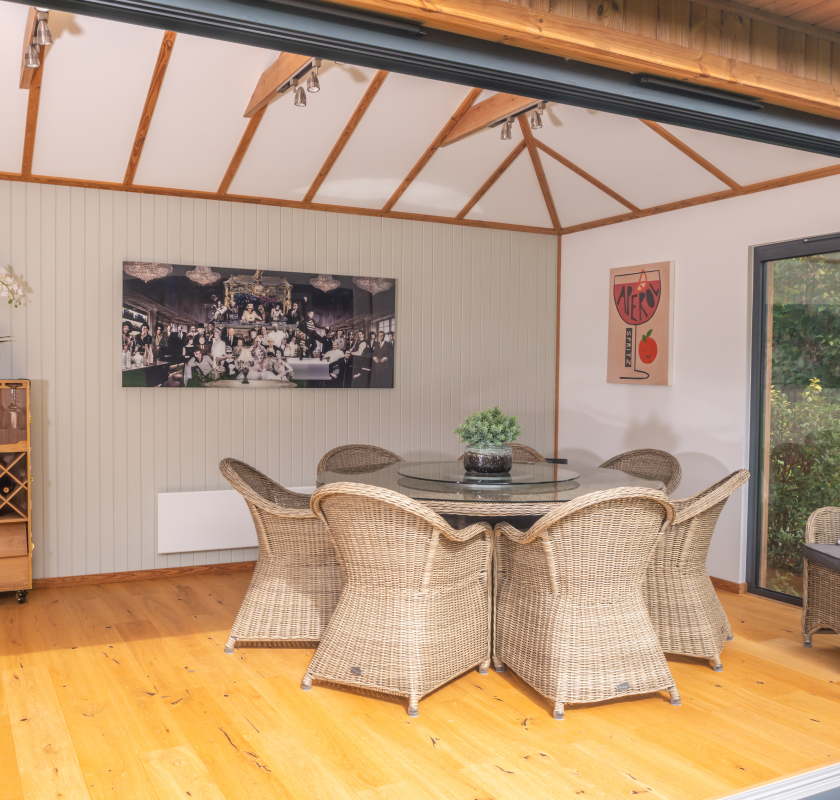 Meticulous Attention to Detail
We work hard to create luxury outdoor kitchens that seamlessly fit into your lifestyle, allowing you to relax or socialise in a comfortable and functional environment. Whether you're looking for a quiet night in, or you're entertaining friends, a garden kitchen has everything you need.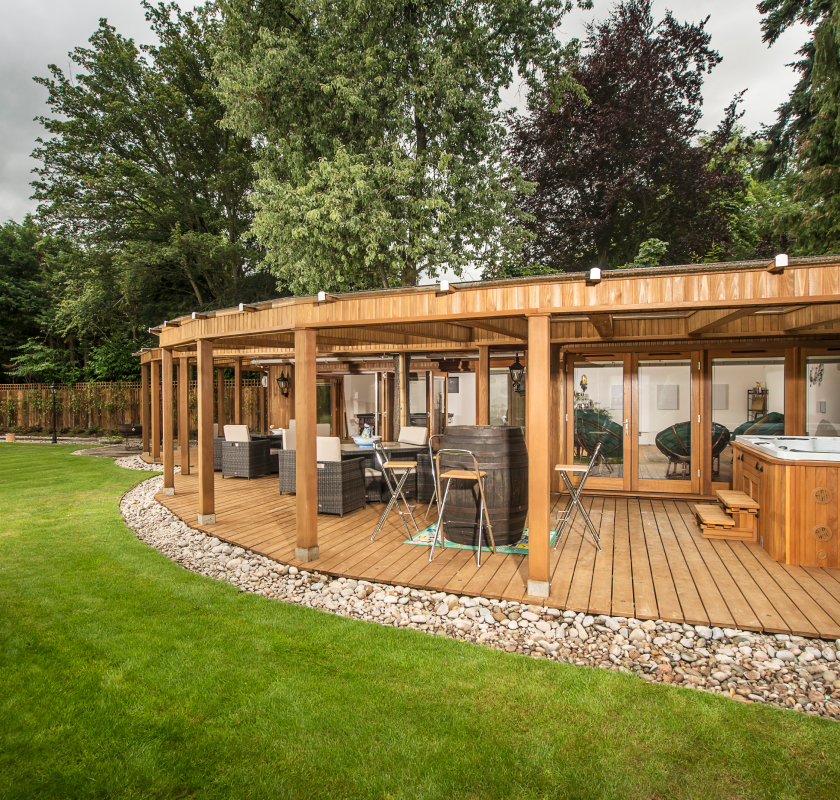 Perfect for Homes and Businesses
Crown Pavilions garden kitchens are ideal for either home or business use. With an outdoor kitchen you can enjoy all the benefits of al fresco dining, outdoor entertaining, cooking, serving drinks and utilising your outdoor space to its absolute fullest, all year round.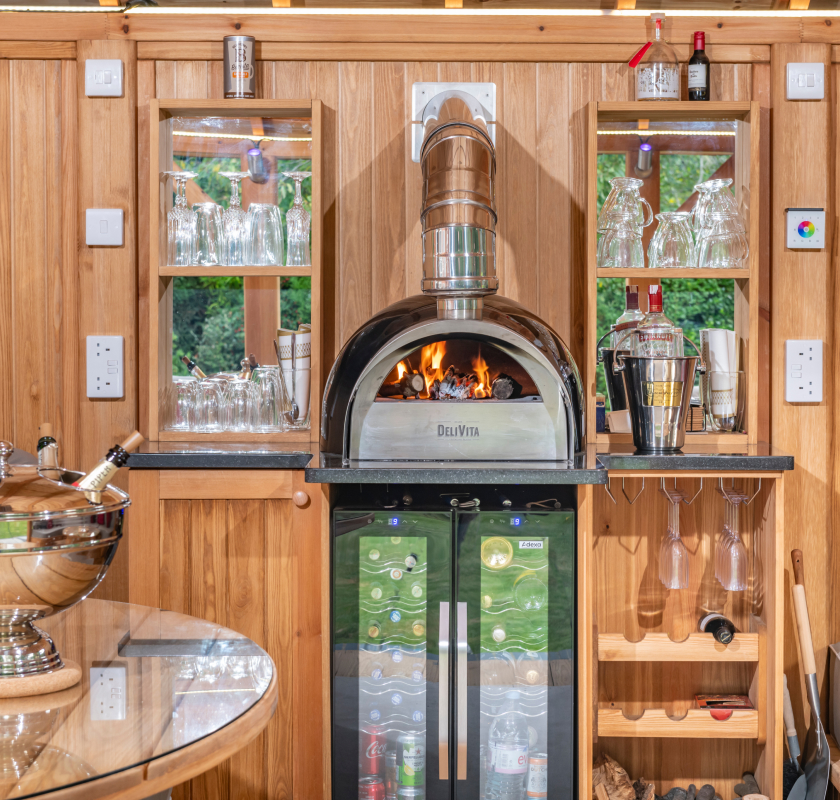 Luxury Upgrades and Extras
The kitchen is the focal point of the house, with members of the family using it for different reasons. Crown Pavilions works closely with you to make sure your garden kitchen is equipped with everything your lifestyle needs. From the essentials to the luxury items, add a sink, fridge, ice box, BBQ or wine cooler to create your perfect kitchen.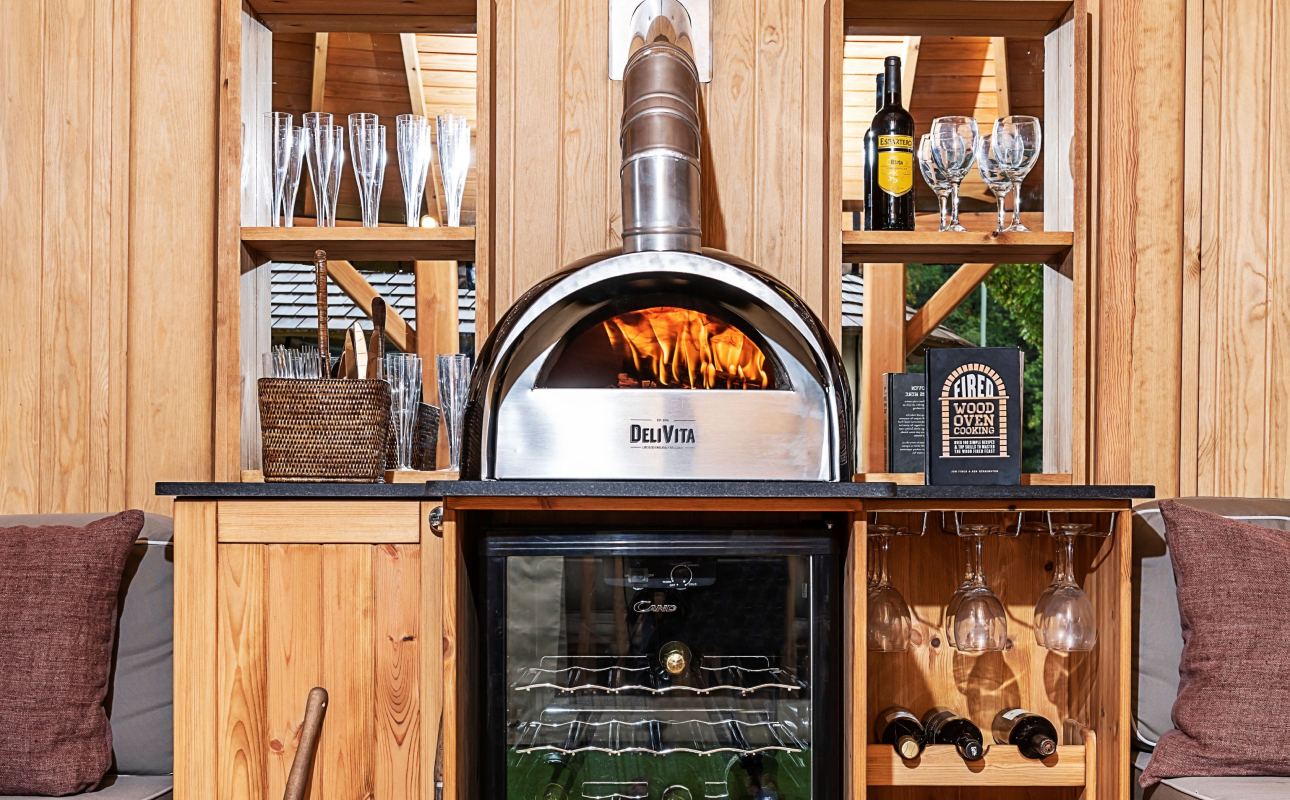 Delivita Wood Fired Ovens
Enjoy the cheer of a warming wood-burning oven as you sip a glass of something delicious and sink into the luxurious cushions of your Crown Pavilion, while your pizza, chicken or fish is cooked to perfection in a state-of-the-art Delivita wood-fired oven.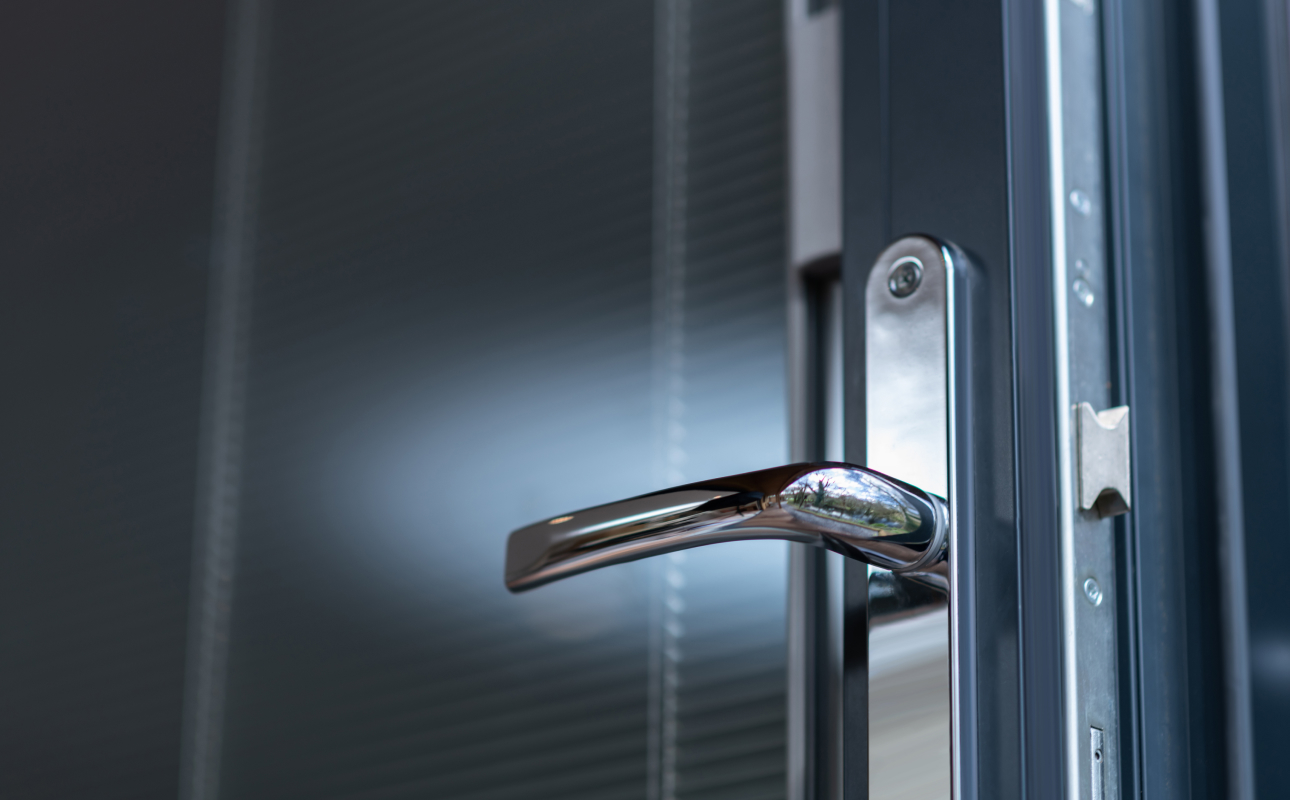 Crown Pavilions understands that safety and security is important and every one of our buildings is designed with this in mind. Double glazed windows can be be fitted with locks, whilst aluminium doors and security systems ensure everything inside is protected.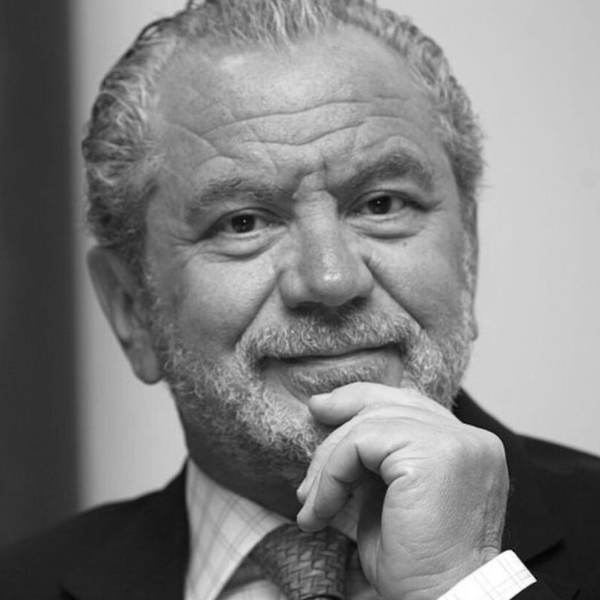 Lord Alan Sugar – Entrepreneur
"After looking at numerous garden rooms and luxury wooden gazebos on the market we decided to go with Crown Pavilions as their buildings are undoubtedly the best that money can buy and the service level was exceptional. They exceeded our expectations at every stage. If you are looking for the best garden buildings on the market, then Crown Pavilions is the company to hire!"
Lord Alan Sugar – Entrepreneur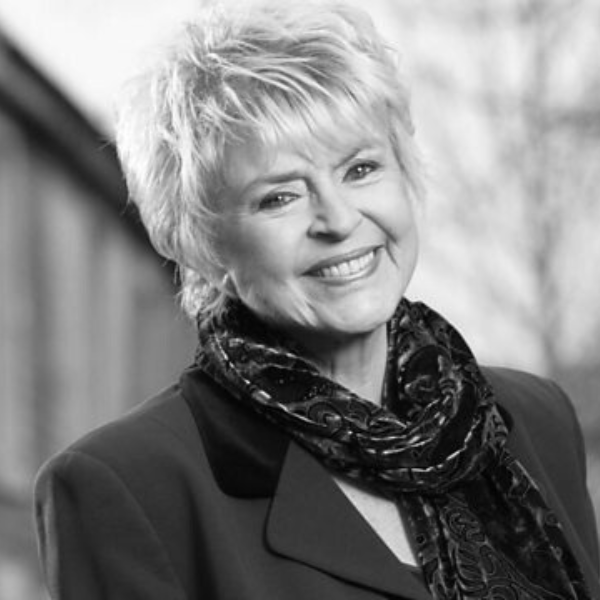 Gloria Hunniford – TV and Radio presenter
"When I first saw this pavilion I thought it was just ace. It was the best we had seen, it was exciting. In fact just sitting in the pavilion now, I'm excited. Even though this is a building outside in your garden it's still very luxurious, but yet multi-functional. Particularly for us, alfresco dining is such an important part of our life and to have this lovely round table and its curves matching the curves on the pavilion is just perfect."
Gloria Hunniford – TV and Radio presenter
Duncan Bannatyne – BBC's Dragons' Den
"I love the Crown Pavilion; we have just had our second installation in Darlington. The first one was at our Hastings hotel four years ago and it has weathered beautifully. They both look fantastic. The team were amicable, efficient, they turned up on time, got the job done, just a great company to deal with.I would certainly recommend Crown Pavilions."
Duncan Bannatyne – BBC's Dragons' Den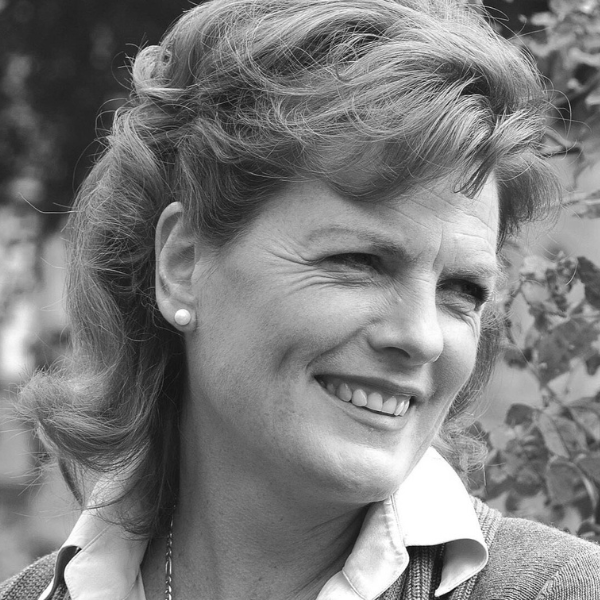 Her Grace The Duchess of Rutland
"The management of The Park at Belvoir Castle inspired me to look at traditional garden buildings. Crown Pavilions create beautifully crafted pavilions that reflect the best garden architecture the world has to offer."
Her Grace The Duchess of Rutland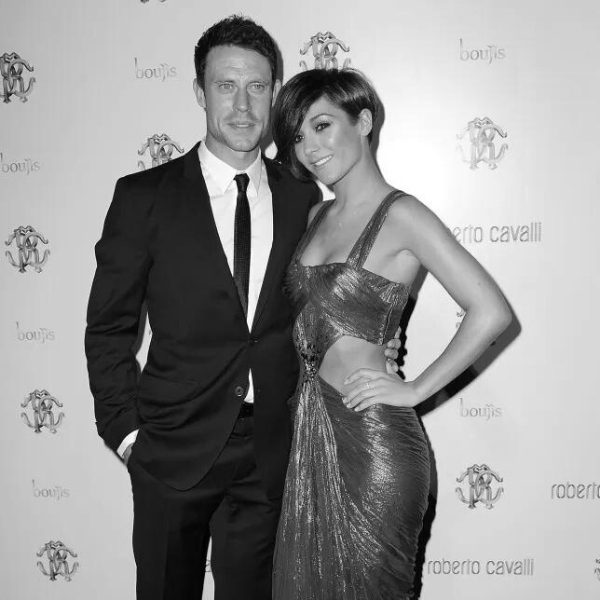 "We had heard that Crown Pavilions were the best in the biz for building the perfect garden accessory. They turned up with minimum fuss and we barely even knew that they were there! From start to finish, they offered an amazing service and were extremely professional. Highly recommend!"
Frequently Asked Questions
Take the next step in your journey
Get inspired by perusing our brochure and then visiting one of our showsites to talk to our friendly and knowledgable team.