Your Garden Sanctuary AwaitsMaster CraftsmenWork With Our Design Team
The World's Finest Posh Sheds
However much we love the people we live with, we all need a little space to call our own and express ourselves; whether that's through personalised decor, bespoke furnishings or custom lighting. Our team understands exactly how to help you create the most personal, expressive and comfortable posh garden shed, tailored just for you. We will work with you to design an unashamedly personal retreat to celebrate what you love.
UK's #1 Residential Grade Garden Rooms
20-years of British Craftmanship
Outstanding Durability
More Customisations as Standard
The Crown Marque of Excellence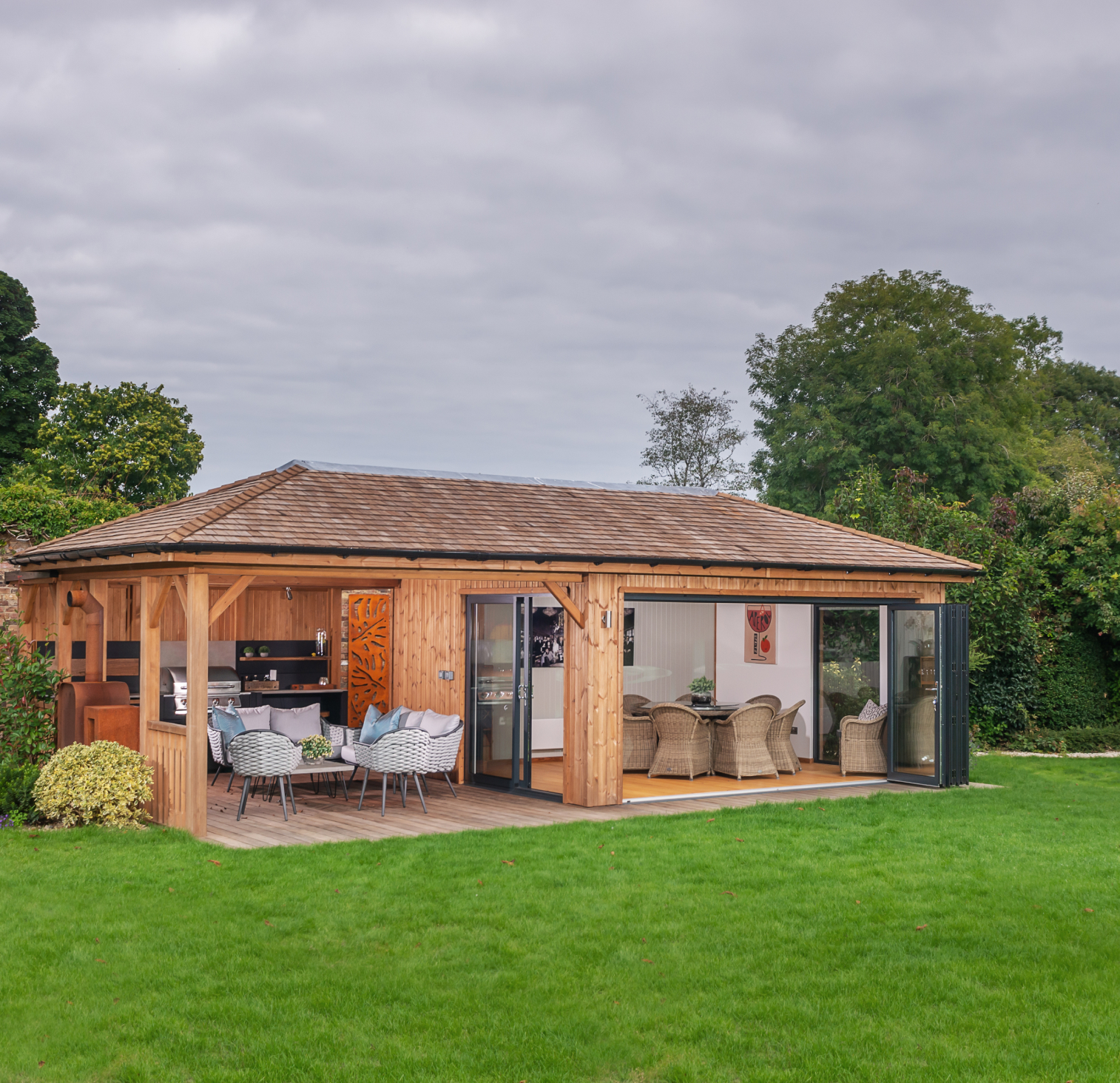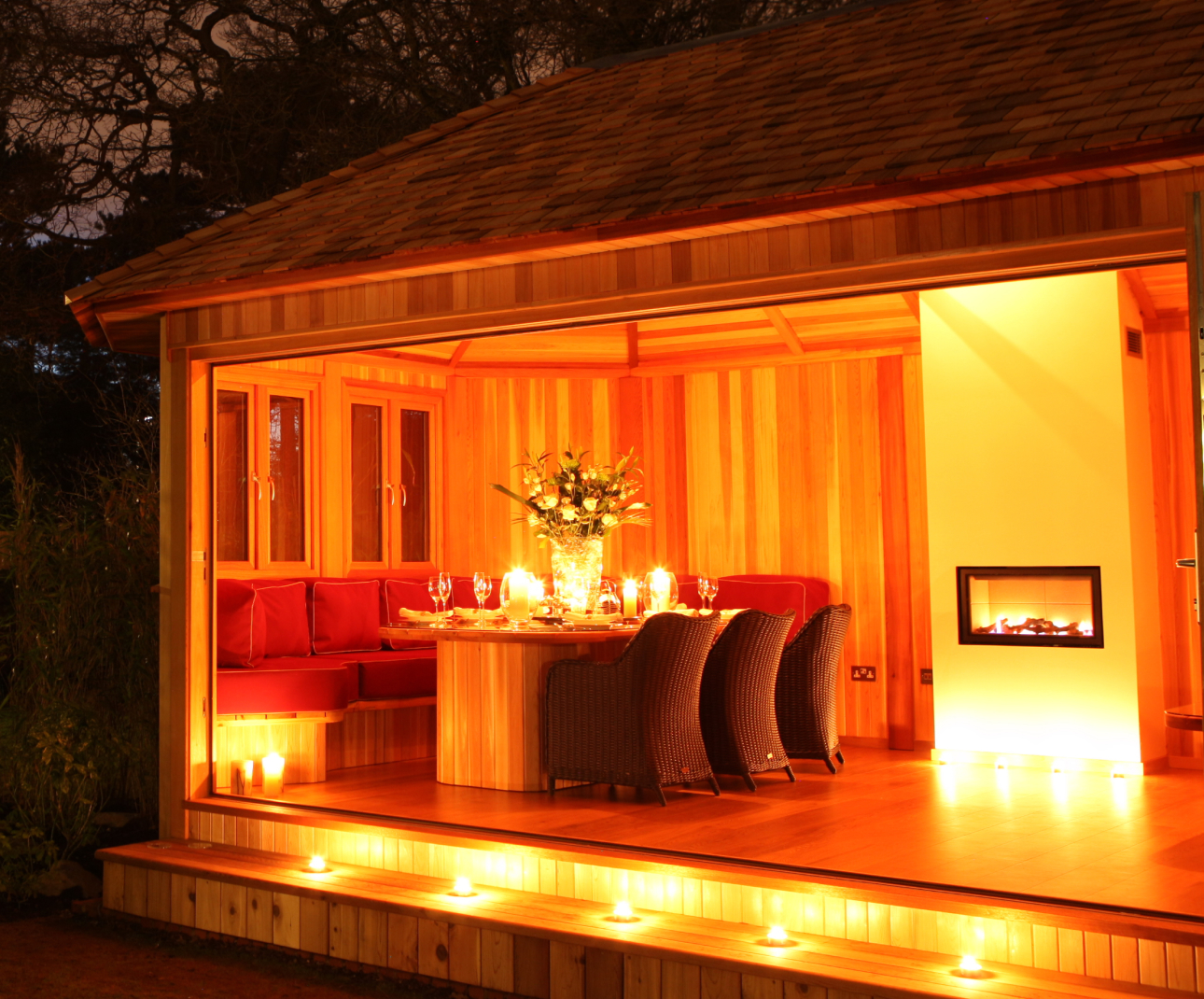 Why have a posh shed in your back garden?
Carve out a quiet corner of your garden, away from the demands of family life – and be as indulgent or minimalist as you like. Have you secretly wanted a quaint cottage with roses round the door? From personalised decor, wood burning stoves and voice-activated lights, you can create your dream luxury garden shed. Use bold colours and statement pieces for the ultimate urban style, or create a muted space with ice cream pastels and shabby retro chic.
Remember, your posh shed is a shed in name only: it's a beautifully designed, four-season insulated garden room with heating, double glazing, lighting and everything built to the highest quality residential standard. Large or small, your posh shed will provide a cosy retreat all year round, featuring all the necessary home comforts, including full plumbing and electrical connection.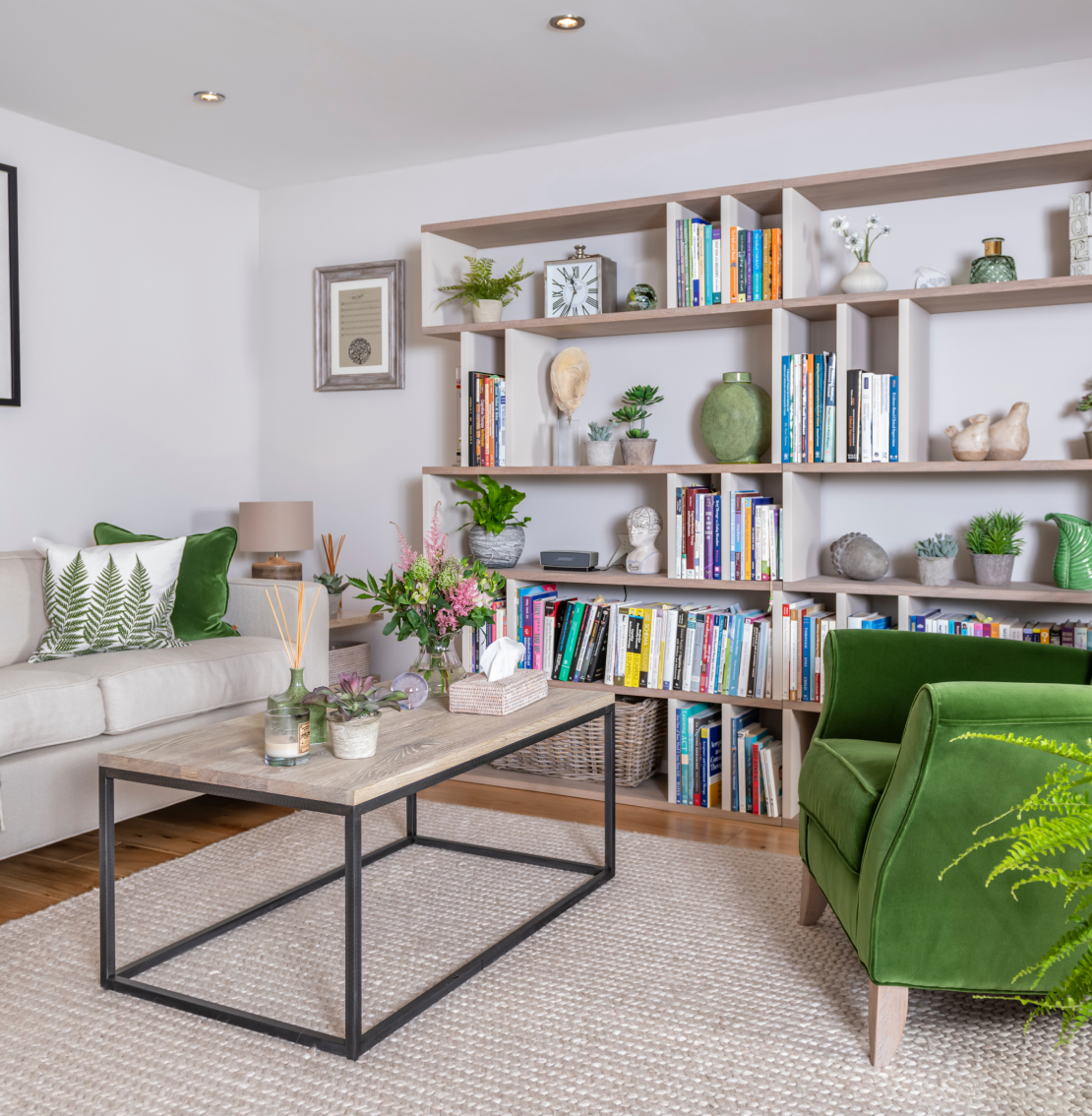 Whatever your ideas and requirements, with 20-years of experience, our team is the best in business at helping our clients plan their luxury garden posh shed.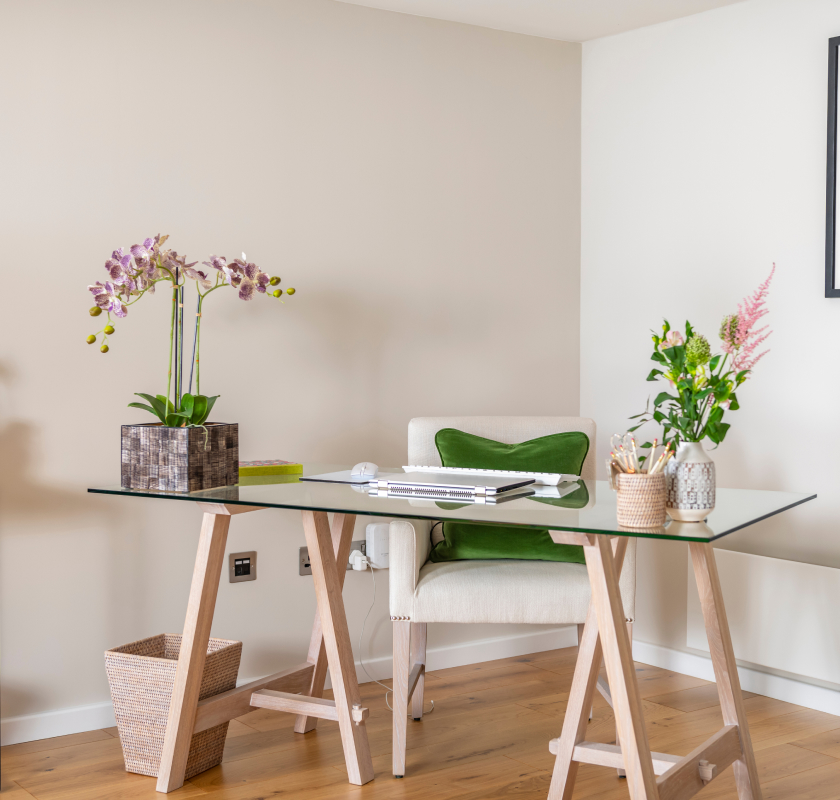 Our Posh Sheds are fully insulated, but we also offer the option to upgrade your building with nifty underfloor heating to help you stay extra cosy throughout the winter months too.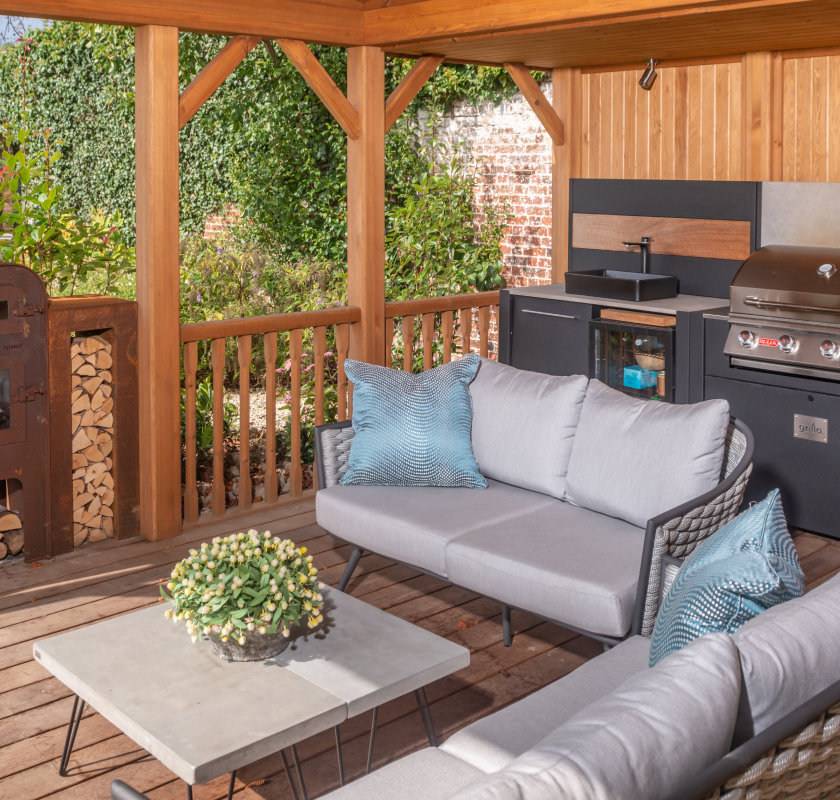 A luxury garden shed provides an inviting space to host guests, socialise with friends, family and neighbours, and hold intimate gatherings. Or if you're into al fresco dining, why not build a cosy patio area with a rustic pizza oven?
Escape the distractions of home life and set-up your very own creative space in your posh shed. Maybe you've taken up oil painting, watercolours or cross stitch, or perhaps you need a professional work environment for your next business venture or work from home arrangement.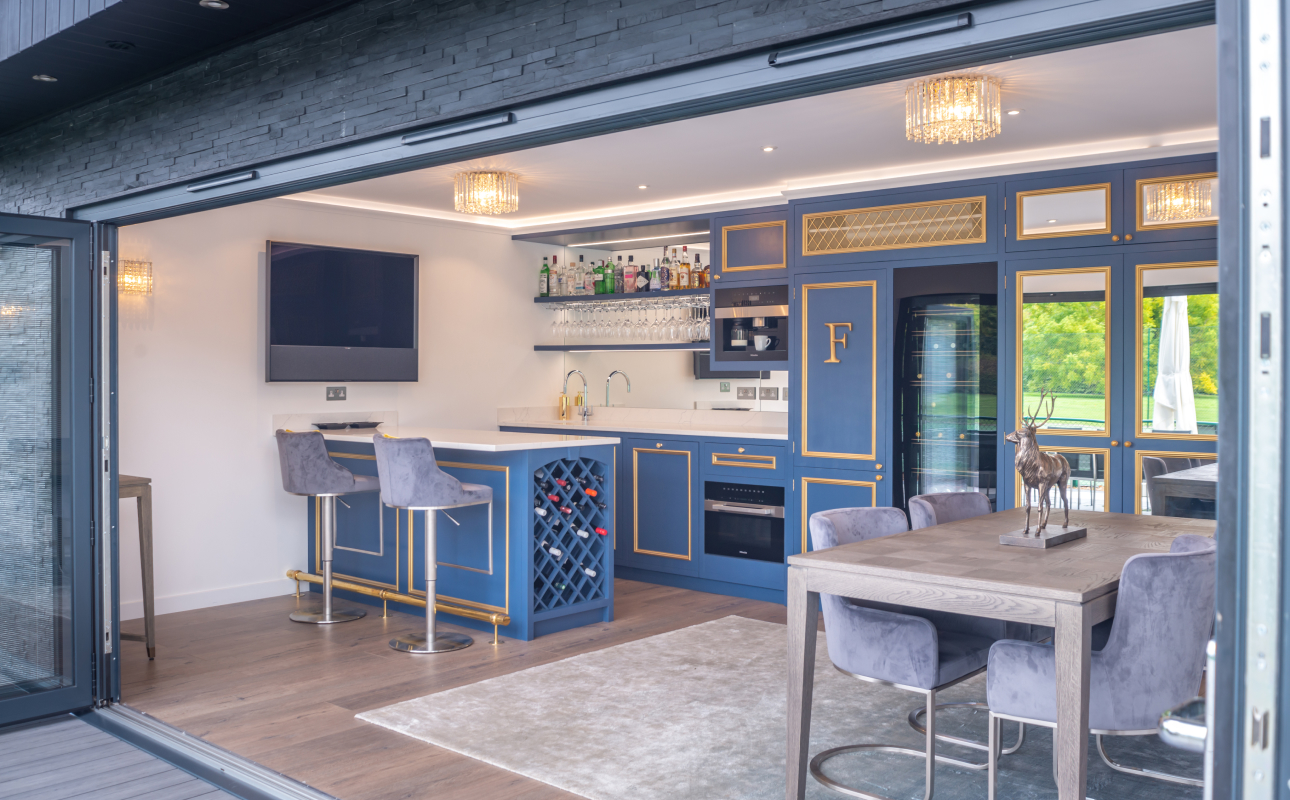 Bring out your inner mixologist and install a home bar in your luxury she shed. Opt for a mini-bar or drinks trolleys to add character to your petite space. Stock your bar with all your favourite tipples and you'll soon be serving up some of the best drinks in your neighbourhood!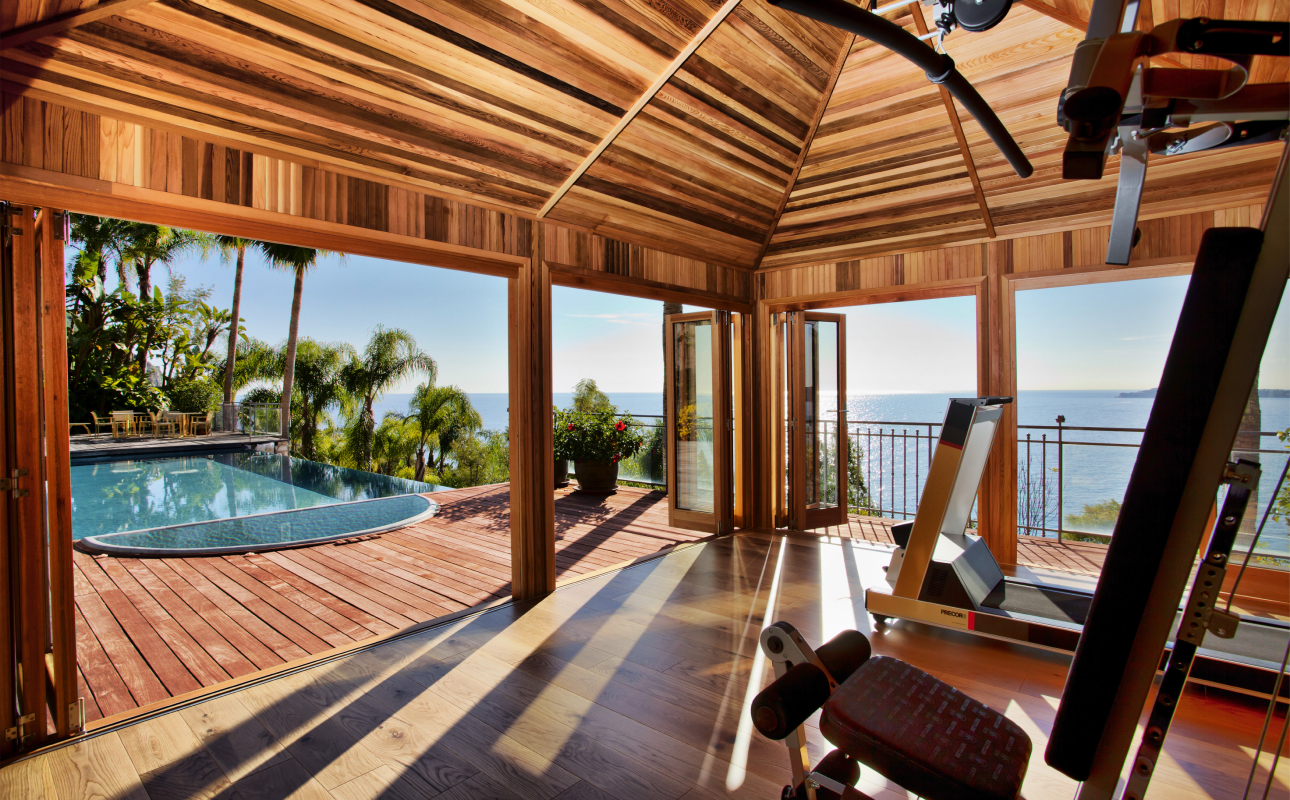 Do you find it difficult to make time for the gym or prefer to workout in a private area? Kit out your luxury she shed with reinforced flooring, exercise machines, weights racks and stretching mats, and make the most of a secluded gym just for you.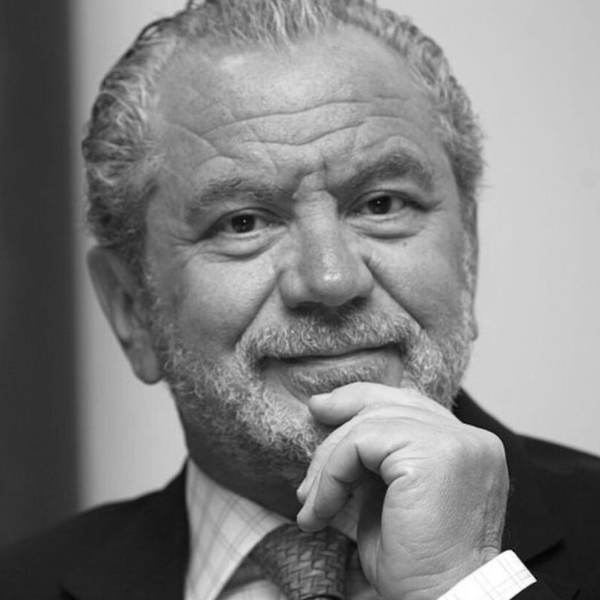 Lord Alan Sugar – Entrepreneur
"After looking at numerous garden rooms and luxury wooden gazebos on the market we decided to go with Crown Pavilions as their buildings are undoubtedly the best that money can buy and the service level was exceptional. They exceeded our expectations at every stage. If you are looking for the best garden buildings on the market, then Crown Pavilions is the company to hire!"
Lord Alan Sugar – Entrepreneur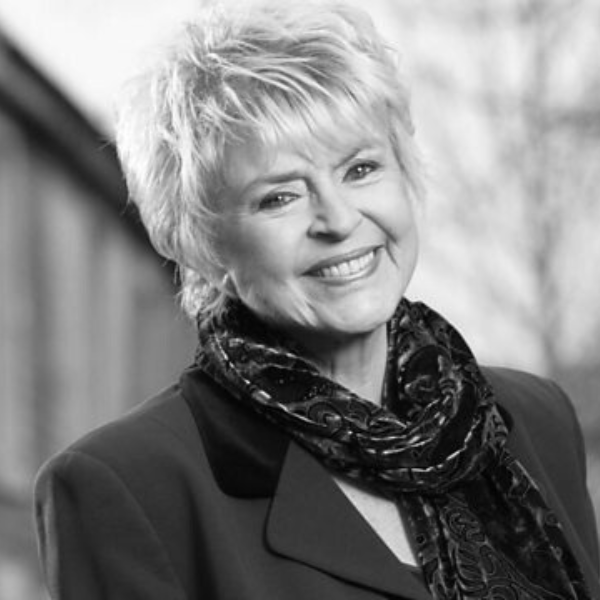 Gloria Hunniford – TV and Radio presenter
"When I first saw this pavilion I thought it was just ace. It was the best we had seen, it was exciting. In fact just sitting in the pavilion now, I'm excited. Even though this is a building outside in your garden it's still very luxurious, but yet multi-functional. Particularly for us, alfresco dining is such an important part of our life and to have this lovely round table and its curves matching the curves on the pavilion is just perfect."
Gloria Hunniford – TV and Radio presenter
Duncan Bannatyne – BBC's Dragons' Den
"I love the Crown Pavilion; we have just had our second installation in Darlington. The first one was at our Hastings hotel four years ago and it has weathered beautifully. They both look fantastic. The team were amicable, efficient, they turned up on time, got the job done, just a great company to deal with.I would certainly recommend Crown Pavilions."
Duncan Bannatyne – BBC's Dragons' Den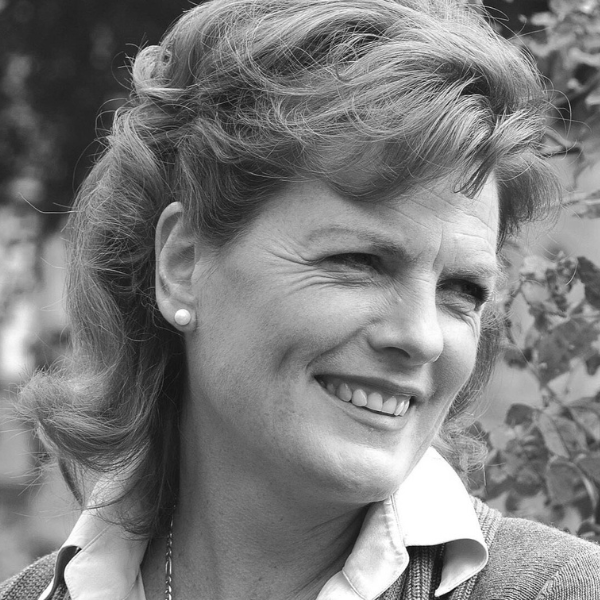 Her Grace The Duchess of Rutland
"The management of The Park at Belvoir Castle inspired me to look at traditional garden buildings. Crown Pavilions create beautifully crafted pavilions that reflect the best garden architecture the world has to offer."
Her Grace The Duchess of Rutland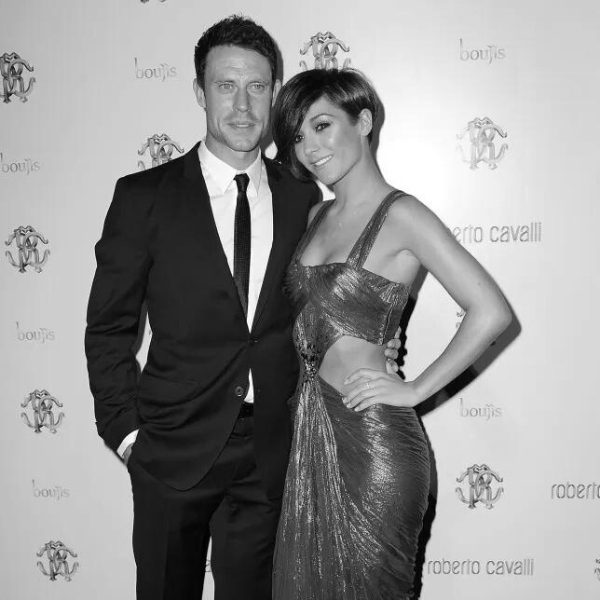 "We had heard that Crown Pavilions were the best in the biz for building the perfect garden accessory. They turned up with minimum fuss and we barely even knew that they were there! From start to finish, they offered an amazing service and were extremely professional. Highly recommend!"
Frequently Asked Questions
Take the next step in your journey
Get inspired by perusing our brochure and then visiting one of our showsites to talk to our friendly and knowledgable team.