A Dedicated Space for The GuysA Multi Use SpaceHome Cinema & Pool Tables The Ultimate Garden Bar
The World's Finest Garden Man Caves
A garden man cave provides the perfect place to relax, hide away from the world and enjoy a drink or two. While the first man caves were literal caves, gentleman-only spaces have evolved over time into stylish, desirable spaces.
As garden room experts, Crown Pavilions are perfectly placed to design and create your personal man cave buildings. Fill your space with your favourite things – whether that's the most exciting gizmos and gadgets or homely touches to create a place to relax and hang out with your mates.
UK's #1 Residential Grade Garden Rooms
20-years of British Craftmanship
Outstanding Durability
More Customisations as Standard
The Crown Marque of Excellence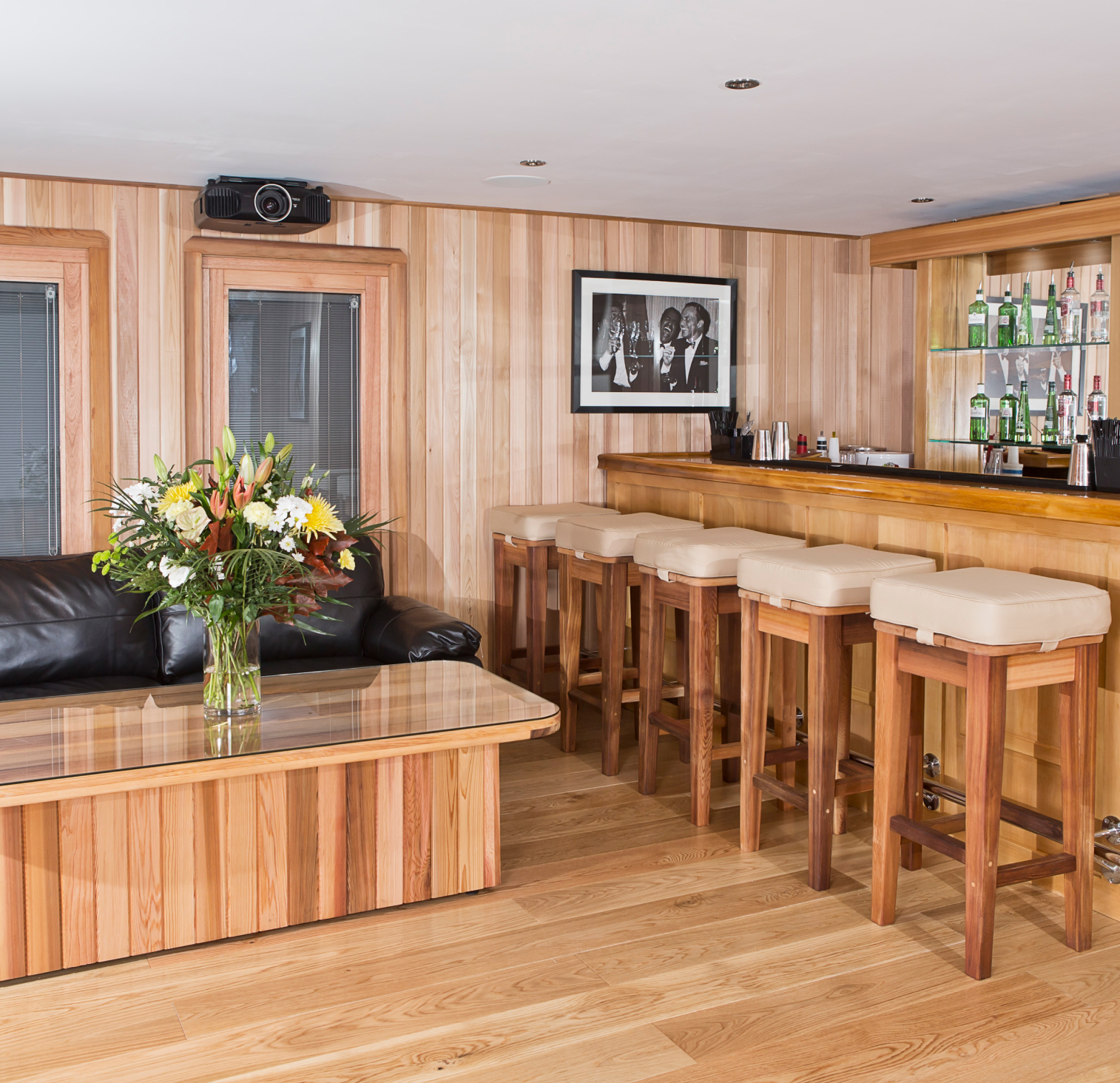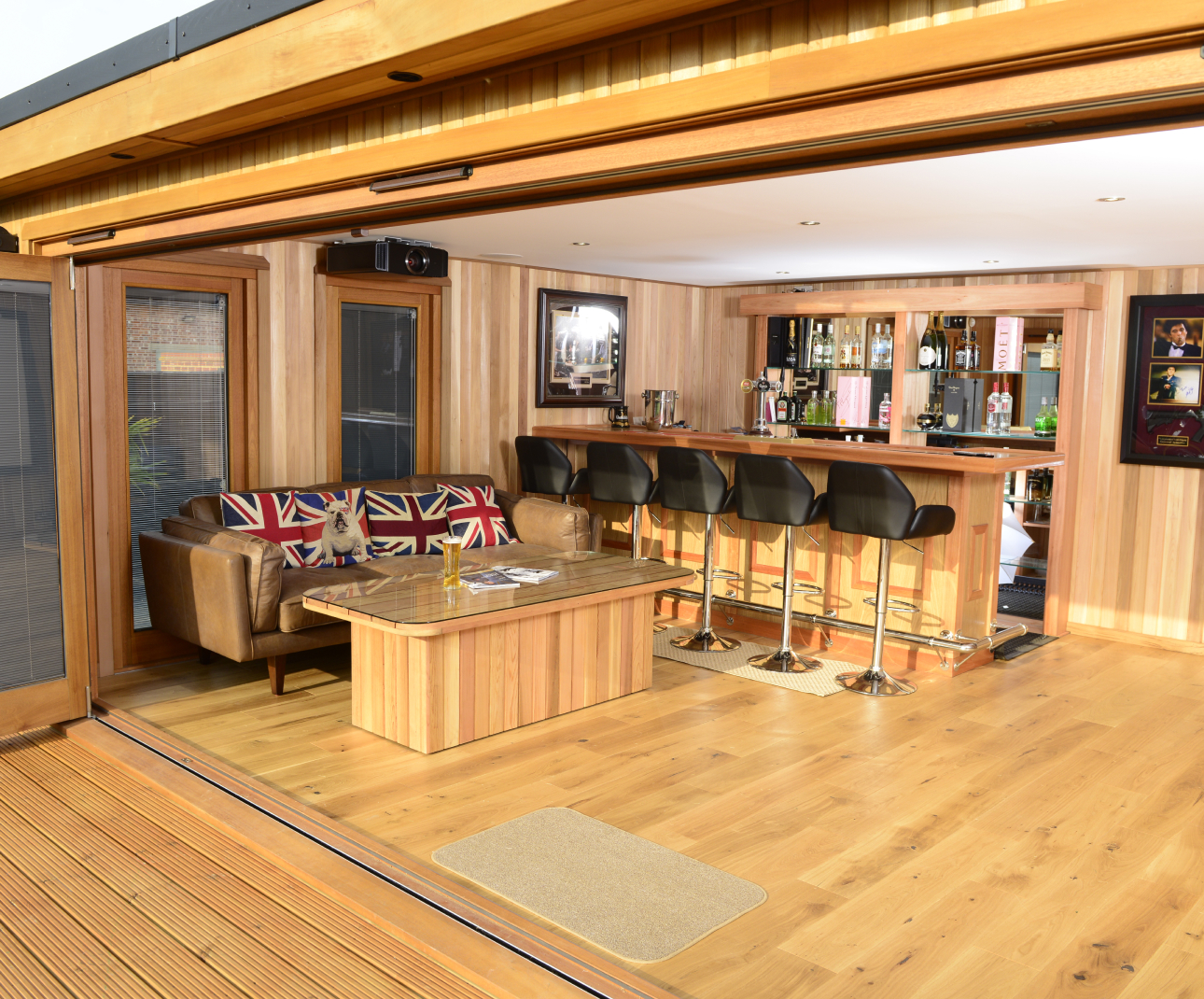 Choosing your main theme for your personal man cave. Do you want a full-size snooker table to be the focal point of your room, a traditional mahogany bar, or maybe a home cinema? And, now for the finishing touches. You will need to think about lighting, technology and heating. Why not install voice-activated lighting solutions, a high-quality sound systems and underfloor heating for some added luxury?
An outdoor man cave also offers a convenient solution for storing gym equipment or creating
your own personal workout room
, helping declutter your house of your sports gear and create a private area to let off some steam. If you've been looking for somewhere to display your sports certificates or trophies, your
garden room
could also be the ideal location. See our
garden gyms
here.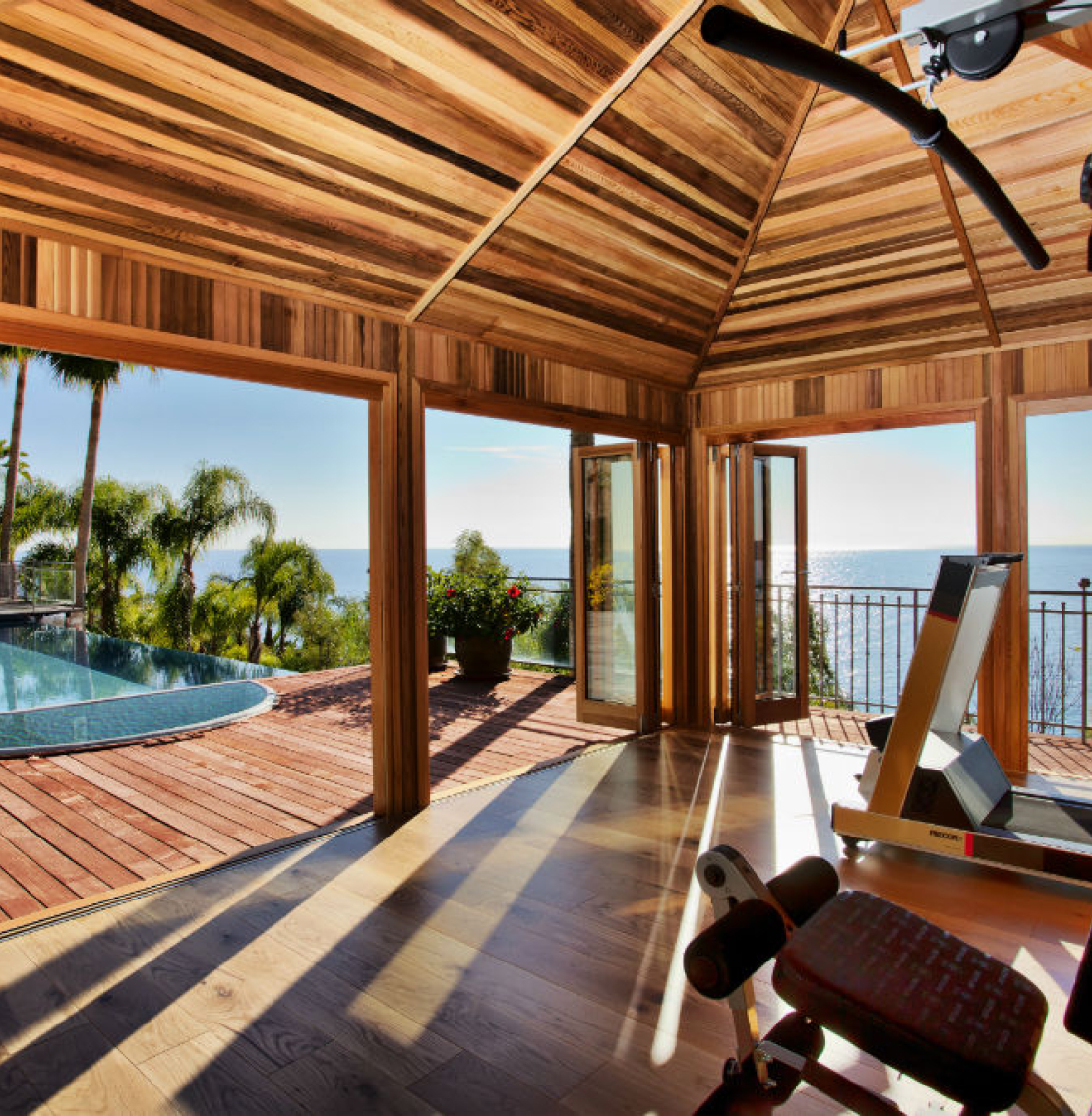 Whatever your ideas and requirements, with 20-years of experience, our team is the best in business at helping our clients plan their luxury man cave garden rooms.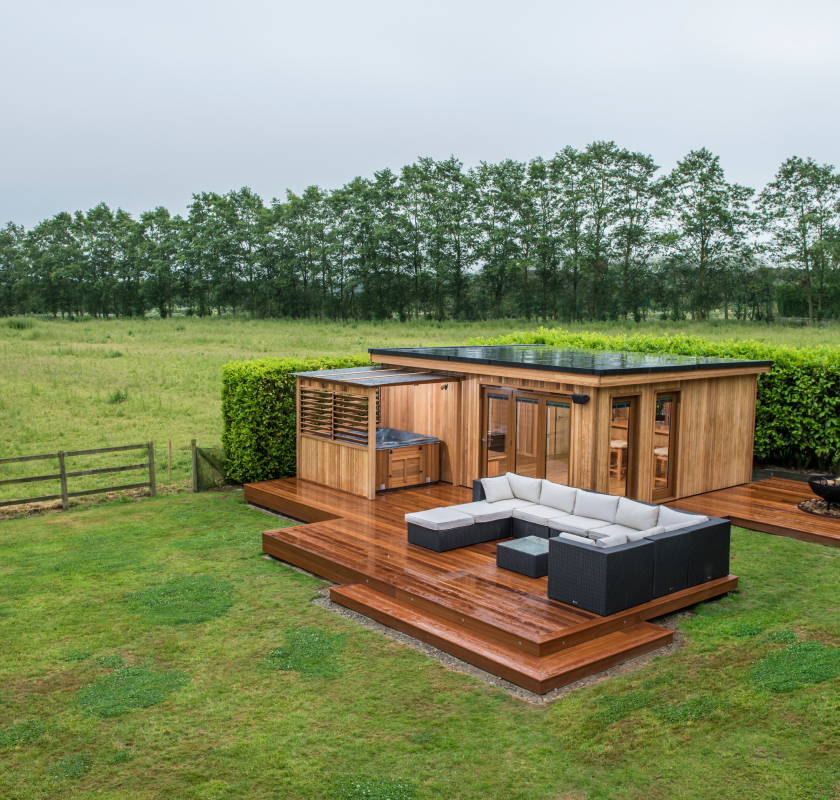 Man Cave Combination Rooms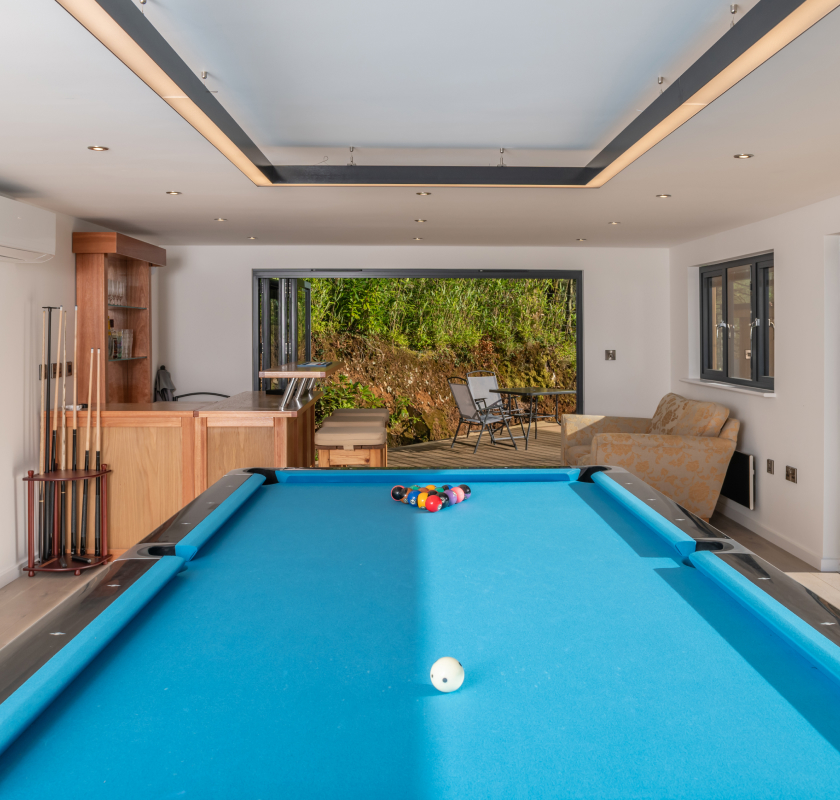 Pool Tables, Snooker Tables & Table Football
Design the ultimate
games room
with a pool table and table tennis. If you're short on space opt for a reversible or fold-out games table. Add in some neon lights or funky decor to create your very own pub sports room.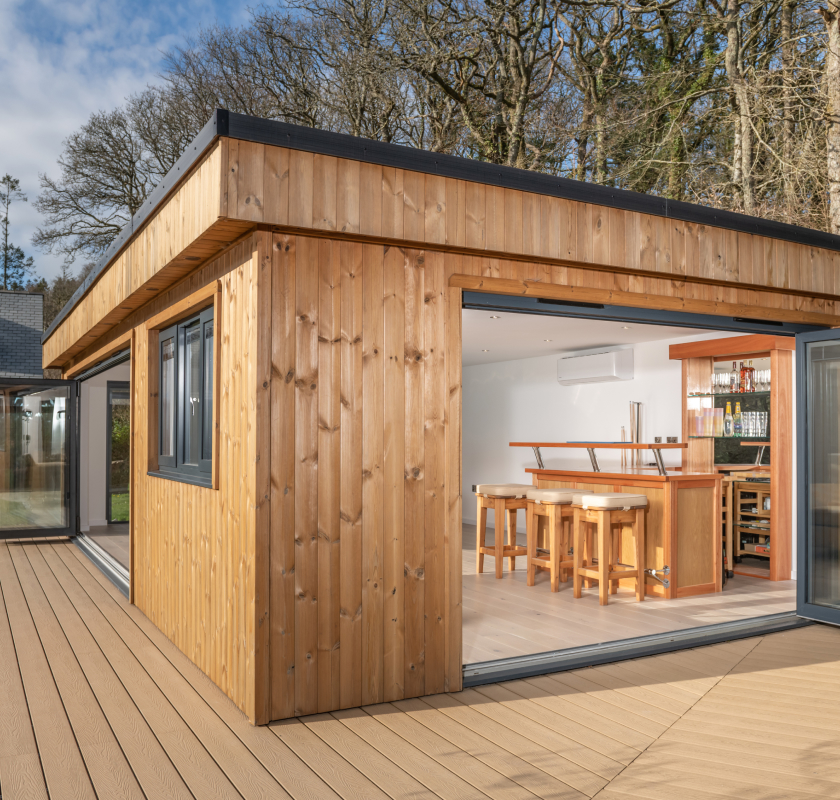 We've built many garden bar rooms over the years. See our gallery for some great examples. In fact we have master craftsmen dedicated to it.  We can build a full-size luxury bar or a smaller corner bar or mini bar if you are working with a smaller space.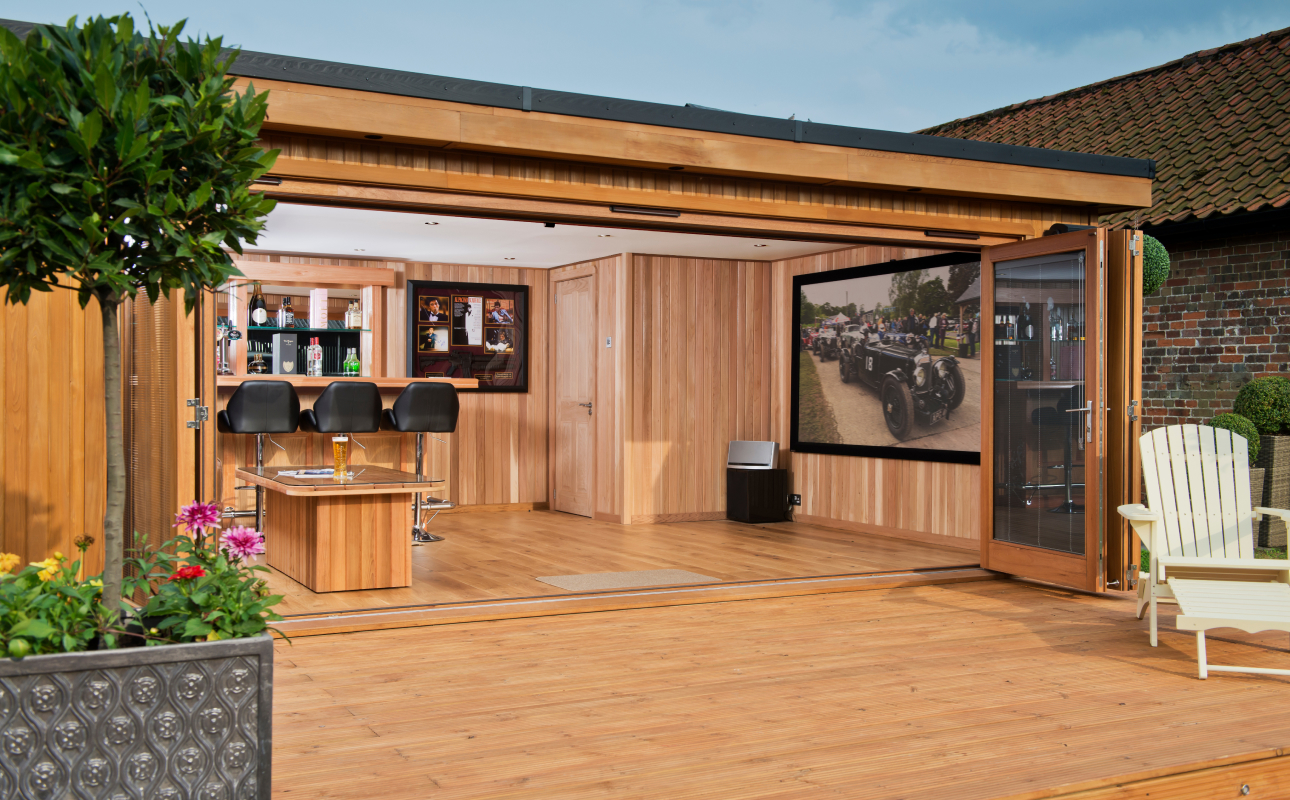 Cinema System for The Big Match
Your sporting passion may not be totally welcome in your home. In your man cave, however, it's a different story with a dedicated area where you can enjoy your winning on the big screen and celebrate afterwards. Read here for
how to connect Wi-Fi to your garden room
.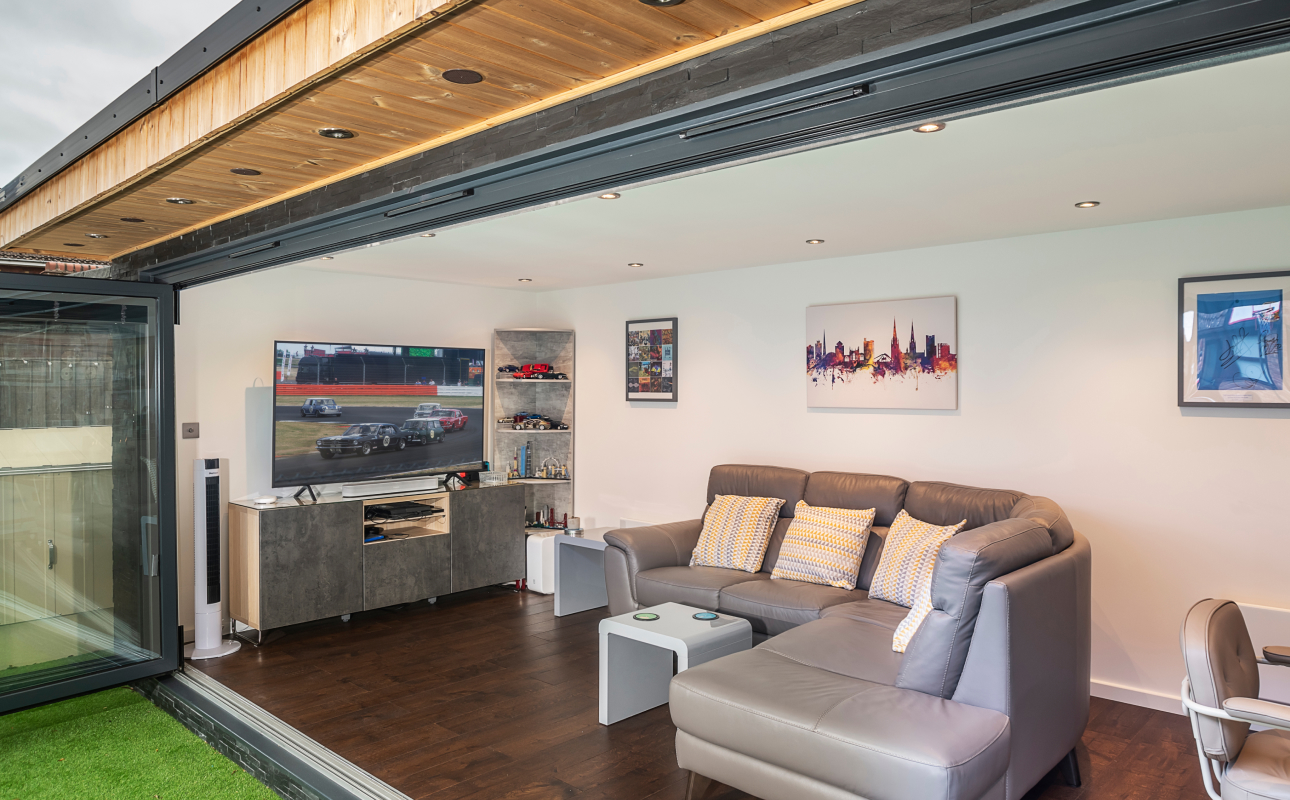 Lounging or playing video games
If you just want to enjoy a few drinks, watch television and occasionally entertain, we recommend keeping it simple and laid back. Include a few personal touches in your decoration and some comfortable furnishings.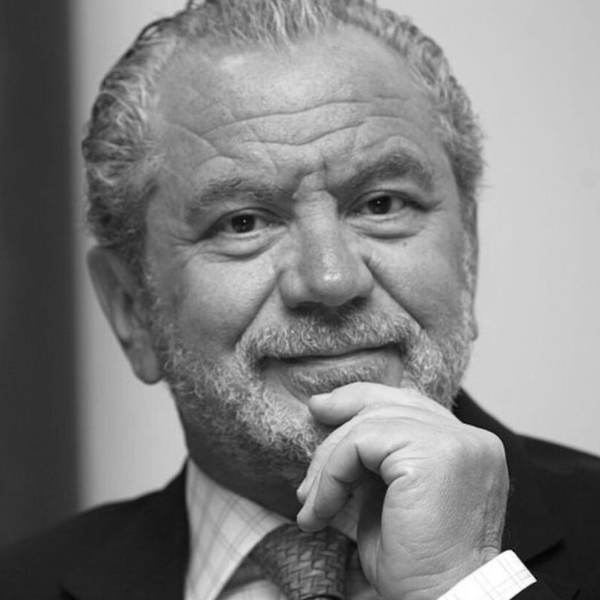 Lord Alan Sugar – Entrepreneur
"After looking at numerous garden rooms and luxury wooden gazebos on the market we decided to go with Crown Pavilions as their buildings are undoubtedly the best that money can buy and the service level was exceptional. They exceeded our expectations at every stage. If you are looking for the best garden buildings on the market, then Crown Pavilions is the company to hire!"
Lord Alan Sugar – Entrepreneur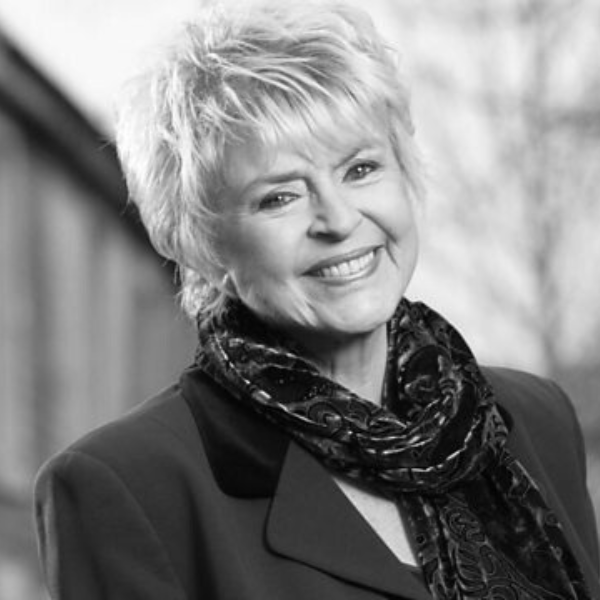 Gloria Hunniford – TV and Radio presenter
"When I first saw this pavilion I thought it was just ace. It was the best we had seen, it was exciting. In fact just sitting in the pavilion now, I'm excited. Even though this is a building outside in your garden it's still very luxurious, but yet multi-functional. Particularly for us, alfresco dining is such an important part of our life and to have this lovely round table and its curves matching the curves on the pavilion is just perfect."
Gloria Hunniford – TV and Radio presenter
Duncan Bannatyne – BBC's Dragons' Den
"I love the Crown Pavilion; we have just had our second installation in Darlington. The first one was at our Hastings hotel four years ago and it has weathered beautifully. They both look fantastic. The team were amicable, efficient, they turned up on time, got the job done, just a great company to deal with.I would certainly recommend Crown Pavilions."
Duncan Bannatyne – BBC's Dragons' Den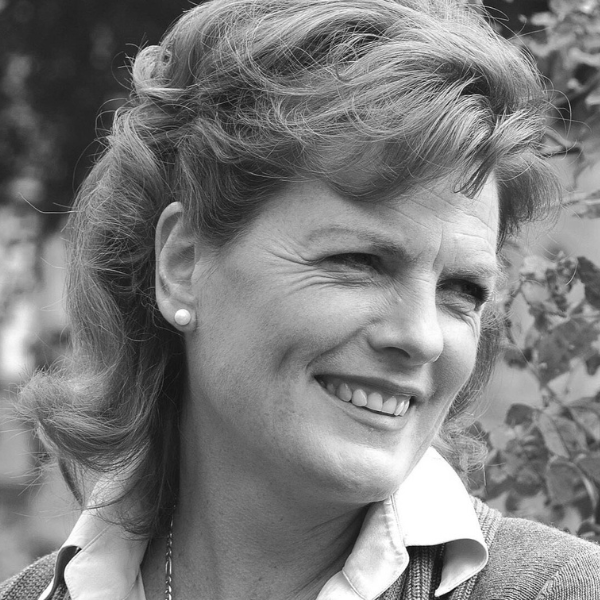 Her Grace The Duchess of Rutland
"The management of The Park at Belvoir Castle inspired me to look at traditional garden buildings. Crown Pavilions create beautifully crafted pavilions that reflect the best garden architecture the world has to offer."
Her Grace The Duchess of Rutland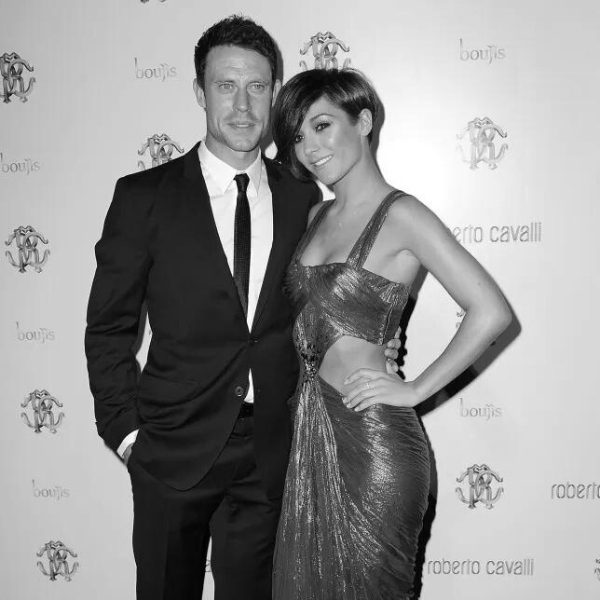 "We had heard that Crown Pavilions were the best in the biz for building the perfect garden accessory. They turned up with minimum fuss and we barely even knew that they were there! From start to finish, they offered an amazing service and were extremely professional. Highly recommend!"
Frequently Asked Questions
Take the next step in your journey
Get inspired by perusing our brochure and then visiting one of our showsites to talk to our friendly and knowledgable team.